World Egg Day – 9 Facts About Eggs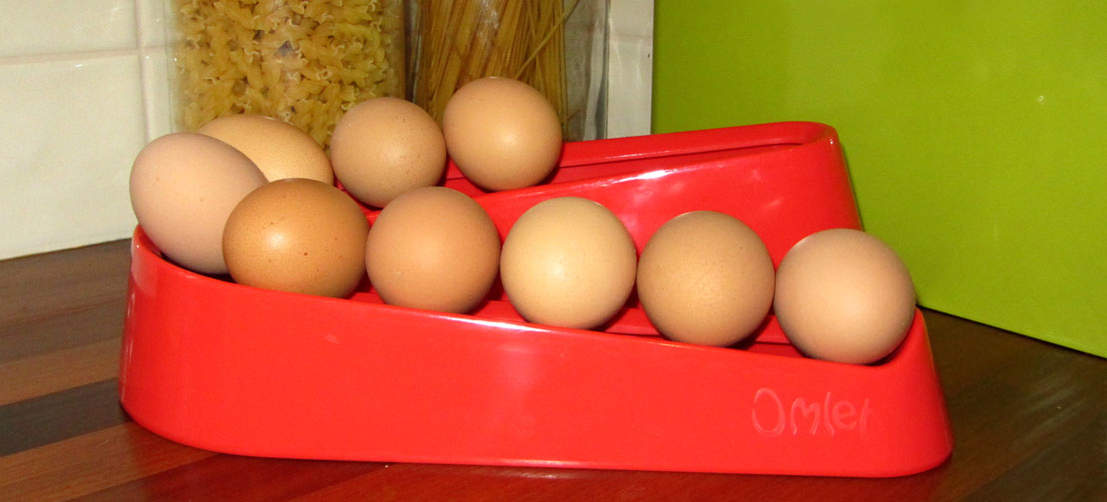 Established in 1996, World Egg Day falls on the second Friday in October, meaning that this year we get to celebrate on the 8th of the month. If it's your first time celebrating, take a look at these recipes for some inspiration on how you can make some protein-packed meals with your eggs, or how about partaking in local events or competitions like an egg and spoon race.
So, with World Egg Day just round the corner, it wouldn't be right for us at Omlet to miss out on the opportunity to share some fascinating facts!
You Can Predict a Hen's Egg Color by Looking in Their Earlobes
You can usually tell if a chicken will lay brown eggs if they have red earlobes. Hens who will lay white eggs will probably have white earlobes. There are, of course, some exceptions to this but test it for yourself by taking a look at your chickens!
Hens Turn Their Eggs Nearly 50 Times a Day
A hen will turn their eggs nearly 50 times in one day when waiting for them to hatch. This is so that they can keep the embryo positioned properly, preventing the yolk from sticking to the side.
You Can Find Out Whether an Egg is Raw or Hard-Boiled by Spinning it
You can try this out as a fun activity by boiling some eggs and leaving others raw to test your friends and family. If your egg spins easily, this means that it has been hard-boiled. However, if it wobbles, it is raw. The science behind this is that a hard-boiled egg will spin easily because its center of gravity is fixed, whereas with a raw egg the center of gravity changes, as the liquid inside the egg moves around.
Some Chickens Produce Blue and Pink Eggs!
If you thought chickens only laid brown and white eggs, you were wrong! Who said that Dr. Seuss's Green Eggs and Ham was just a fictional story?! Several chicken breeds such as the Araucanian are known to naturally lay blue, green, and pink eggs!
The Furthest Distance That an Egg Has Been Thrown and Caught is 98.51m
There are a number of world records when it comes to eggs. In 1978 Johnny Dell Foley threw a hen's egg a very impressive 98.51m to Keith Thomas in Texas, USA, without breaking it. That's nearly the distance of a 100m sprint!
The Most Omelets Made in 30 Minutes is 427!
Here's another egg related world record for you. In 1990, Howard Helmer made a whopping 427 two-egg omelets in the short space of 30 minutes! The record still hasn't been beaten to this day.
Eggs Are One Food That Naturally Contain Vitamin D
Vitamin D, also known as the "sunshine vitamin" is key to the functionality of our bodies, playing a key role in supporting our immune systems. Very few foods naturally contain vitamin d, however egg yolks are an exception here, being a great source of it.
The Average Person Consumes 173 Eggs a Year
This means that around the world, approximately 1.2 trillion eggs are produced for eating every year. A bonus fact: in Chinese households, the average person eats roughly 300 eggs per year. That's a whole lot of eggs!
It Takes a Hen Between 24 and 26 Hours to Produce One Egg
Hens tend to take between 24 and 26 hours to produce and lay one egg, around 20 of these being just to form the shell. Following this, it takes a further 15 to 30 minutes for the process to start all over again.
---
With 2021 being the 25th anniversary of the event, you can really go all out this year, with celebrations happening around the world. Hopefully these fun facts will have given you some inspiration to maybe take on a world record yourself!
This entry was posted in Chickens
---