How Rabbits Decide Who's Boss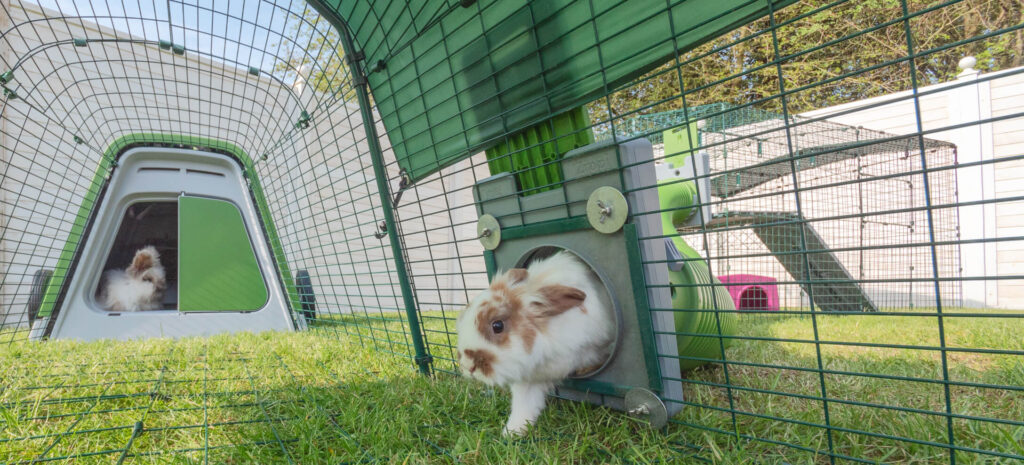 Like all social animals, rabbits have a 'pecking order'. Young rabbits who have grown up together will sort this out without you even noticing. However, if you are introducing rabbits to each other for the first time, they will have to size each other up and establish which one is going to be dominant in the relationship.
The rabbits will not usually sort out this hierarchy by fighting, but display physical behavior that is the bunny equivalent of two people showing off. They will chase, groom and bow, and one will try to mount the other (a sign of dominance in many mammals).
---
Why do rabbits groom each other?
On the surface, it may look as if a grooming session is an act of love and friendship. In reality, it is an act of subservience. The bunnies who do the grooming are letting the dominant rabbit know that they accept their place lower down in the social hierarchy. Mutual grooming will sometimes occur, but if a rabbit is licking and grooming another bunny's ears, eyes and forehead, it means they are acknowledging the dominant rabbit's place at the top of the pecking order.
The dominant rabbit will often request the grooming by approaching another rabbit and lowering its head. This may look like an act of submission, but it is the exact opposite. The rabbit with the lowered head is saying "here's my head – get grooming!"
Why do rabbits bow to each other?
A bowing rabbit is asking to be groomed. The dominant bunny will approach its companion head-on, often touching noses. Its ears will be raised, and it will sometimes nudge the other rabbit's chin to prompt the grooming.
Early in a bunny relationship, before the pecking order has been properly established, the rabbit being bowed to may not take the hint and, instead, will bow back. There will be several bows from each rabbit before the matter is settled, and it may even end in a brief tussle. A rabbit who wants to be groomed tends to insist on it!
Why do rabbits 'flatten'?
Flattening involves crouching low on the ground, ears down. That latter detail differentiates it from a bow, as the flat ears indicate submissiveness. Rabbits will sometimes perform this action if they feel threatened by another rabbit in the run, and it will usually defuse any potential confrontation straight away.
A dominant rabbit will occasionally approach the 'flattened' bunny and lick its forehead. This is an acknowledgement of the submissive gesture, and it means the other bunny can relax.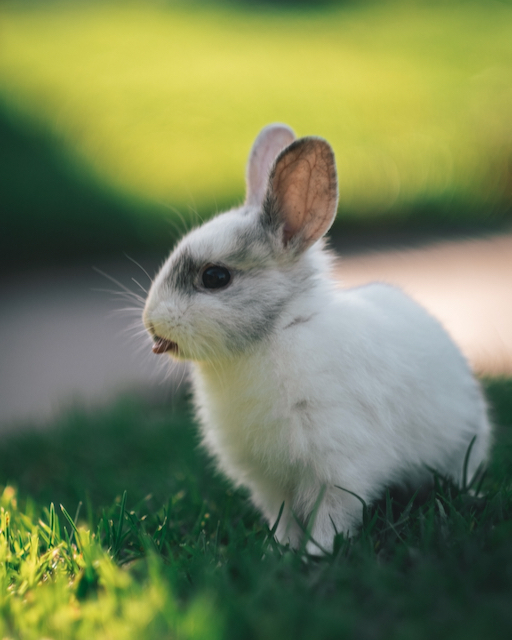 Why do rabbits chase each other?
Chasing has two meanings. It can be sexual behavior, with a male chasing a female, or it can be another sign of dominance.
Chasing occurs quite frequently when rabbits are first introduced to each other. When the hierarchy has been sorted out, it becomes far less frequent. However, an un-neutered male will often chase habitually to let the other rabbits know he is the dominant one. Some occasional bullies enjoy chasing, too. Unless one particular rabbit is being repeatedly targeted and is becoming stressed, or any individual is hurt as a result of a vigorous chase, you should simply accept it as part of the pecking order.
Sometimes the chase will manifest as a circling motion, with the dominant rabbit literally running rings around the subservient one. This will often culminate in mounting.
Why do non-mating rabbits mount each other?
Dominance is not automatically based on gender, and a female is just as likely to mount a male as vice versa. It's a bit like wrestling, where the person who has thrown their opponent to the ground has won that particular bout. The rabbit that has been mounted will not always submit after a single mount, and the tables may be turned a few times before the dominance is formally established between the two bunnies.
Once rabbits have settled in together, the mounting will usually end, although some boisterous males seem to persist with the mounting habit. As long as the submissive rabbit accepts this as part of the social setup, it will not lead to further aggression. Occasionally, you might notice the dominant rabbit mounting just to remind the other bunny that they are the boss.
If the submissive rabbit appears to be distressed and is trying to escape, and is being pursued as a result, the animals may have to be separated for a while. Otherwise, it is best to let them resume this behavior and accept the mounting action as a fact of rabbit life.
Introducing new rabbits
New rabbits should be introduced to each other on neutral territory, if possible. If you simply lock a newcomer in an existing rabbit run, it will be bullied by most of the other bunnies, and the dominant one can sometimes inflict injury on the newbie.
If you can take your dominant rabbit with you when choosing the new pet, it will help enormously. You will be able to see how the old rabbit reacts to the new one, and if all is well, they can even travel home together in the same travel crate. This will also help the bonding process, as both rabbits will feel nervous during the journey.
When you get home, let the rabbits settle down together on neutral territory. If all goes well, they can be moved to the run later in the day, with two food bowls. This is the best-case scenario, and it will often be a more drawn-out process getting two bunnies used to each other. You should have a spare run ready for the newbie rabbit, within sight and smell of the established bunny or bunnies.
Let the rabbits cohabit each day for a few hours on neutral territory until they are completely happy together. This may involve several mounting, chasing, grooming and bowing sessions, but the pecking order will be established in the end!
This entry was posted in Pets
---