Help Your Dog Deal With Fireworks this 4th of July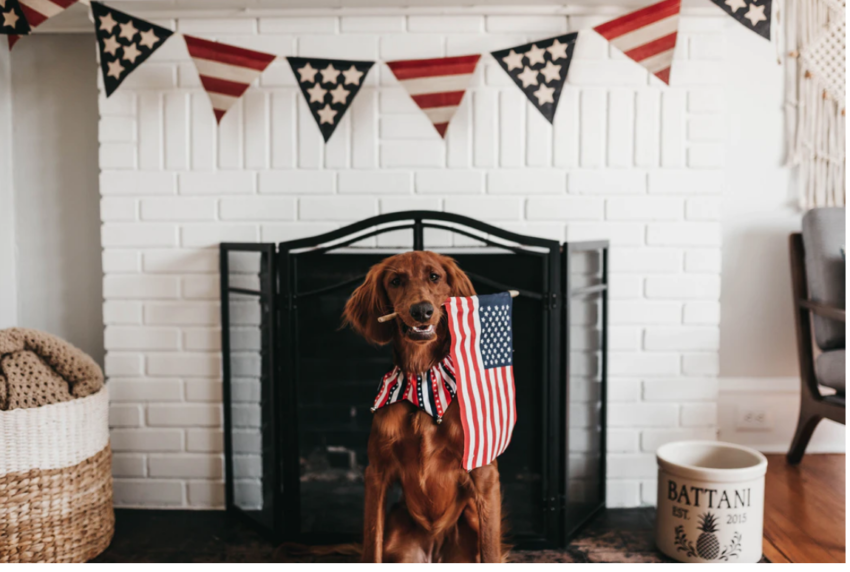 Photo by Camylla Battani on Unsplash
As Fourth of July is coming up this weekend we wanted to give you some top tips to help your patriotic pup deal with fireworks. To help us with our list we utilized some advice from renowned dog trainer, Brandon McMillan, to give you some unique methods to help calm your dog this Independence day.
Step 1: Try Using Naturally Calming Oils
One method that can be used to help your dog relax from all of the booms and bangs of fireworks is using essential oils like lavender. By diffusing essential oils, this can help your dog feel a calming effect. However, it is important to make sure that you do not apply the oil directly on your dog's coat and do not let them ingest these oils as large amounts can be harmful or irritating for your dog. Also, ensure that the essential oil is of good quality and consult with your local veterinarian for further recommendations.
Step 2: Use a Thunder Vest/Shirt
Another great way to help your dog feel protected and help them release calming hormones is by using a thunder shirt/vest. It is believed that the evenly applied pressure around the dog's torso helps release calming effects on your dog. In his Youtube video that we link to below, Brandon tries a thunder shirt on a jack russell terrier that has anxiety.
Step 3: Try Simulating Fireworks with Bubble Wrap
Although this method may seem a little unorthodox, mimicking the popping and crackling of fireworks with bubble wrap can help desensitize your dog gradually to fireworks. In his video, Brandon at first pops the bubble wrap further away from the dog and does one pop at a time with a treat reward after each pop. He also allowed the dog to smell the bubble wrap so that they could see that it was not a threat. Brandon continued this method one "pop" at a time and gradually the dog was more relaxed. If your dog seems to get very anxious or upset from the popping sounds, slow down the pace and try the process again at a later time.
Step 4: Play Calming Music
This is a very simple step that anyone can do to help their dog feel more zen and distracted from other sounds. Have Alexa play a classical track, or maybe your dog likes a little smooth jazz. Try out some different music genres on your dog and see which one is the most calming to them.
We hope these 4 tips bring your canine companion a little peace of mind this Independence day. For more dog training tips and tricks follow Brandon McMillan here on his Youtube channel. Happy 4th of July!
This entry was posted in Dogs
---