5 Ways To Figure Out What Dog Breed Is for You
David is a long time lover of dogs since he was young. He loves most dogs but his favorite are golden retrievers. He also runs his own blog at dogdesires.co.uk where he helps other dog owners with advice and dog product reviews. In this article David gives 5 considerations for finding the right dog breed for you.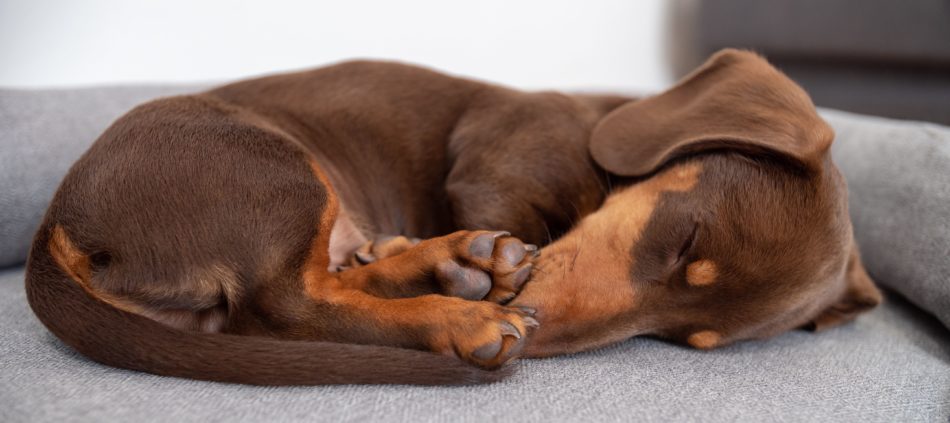 There are several things you need to consider in order to choose the right dog breed for you. Depending on your lifestyle, certain breeds are more suited for you because of their size, maintenance, activity level, and more.
Read on for more detail and by the end of this article, you will have the insight needed in order to choose the ideal dog breed for you.
Size
Some people already have their hearts set on whether they would like a huge dog or a tiny one. Those who aren't sure or that bothered about it tend to go for medium-sized dogs.
One thing that is an important deciding factor regarding what size breed is best for you is your living conditions. Naturally, large dogs need a lot of space so if you're living in a relatively small and cozy apartment you would not want to get a Great Dane. They especially need more room because of their tails, so that they can wag without injuring anyone or damaging anything.
That being said, living in an apartment does not automatically mean you must get a toy dog. Some dog breeds are known for being adaptable to living in apartments, such as the Sheepadoodle. If you'd like to read more about this breed, you should check out this breed guide here – Sheepadoodle.
Keep in mind that small dogs are more vulnerable, in the sense that you need to get used to always looking down to not step on them. Smaller dogs also tend to be more sensitive to the cold so they need a little help staying warm.
Maintenance
With maintenance comes many things. Firstly, some breeds have fur that needs a lot of maintenance to stay healthy. Dogs with short fur are easy to take care of, such as Springadors, as they just need brushing every now and then. However, dogs with longer fur, curly or otherwise, need to be brushed more frequently as well as trimmed and more. So, you will need to dedicate more time to these dogs.
Another factor is the expense. The larger the dog, the more food you need to buy and larger dog beds, etc.
Lastly, there's training. This is very important, as some dog breeds are known for being more well-behaved and thus easier to train. Smaller dogs tend to have something that is referred to as 'small dog syndrome', which is when a small dog thinks that they are bigger than they actually are and therefore have more of an attitude. This can cause them to be more stubborn when it comes to training. For example, pugs are known for being naughty and for being stubborn.
Another good thing to remember is that if you let a large dog breed behave as a lap dog from a young age, they will continue to try and walk all over you when they become adults – and I mean that literally, not figuratively.
Also, dogs with long and floppy ears need frequent and thorough cleaning as they are more prone to ear infections. Moreover, certain dogs are more likely to drool than others such as Bloodhounds and Mastiffs.
Activity Level
If you get a hunting dog breed, such as a Labrador, Beagle, Foxhound, etc., then you can expect this dog to have a high activity level. Even crossbreeds with a hunting dog parent tend to inherit the genes and have a lot of energy.
Most dogs do not destroy things and dig up holes in your yard without a reason; energetic dogs, in particular, need much more exercise and become bored and destructive without it. Mental exercise, as well as physical, is a must for larger breeds.
No matter the breed or size though, all dogs need routine exercise. You will need to commit to going for walks twice a day and if you're looking for a dog that you can jog with then a Weimaraner or German Shepherd are great choices.
Personality
This one goes without saying for some people, but seeing as certain breeds are known for having certain personalities, we can use this to our advantage. For those of you who are looking for a cuddly and loving dog, Retrievers, Greyhounds, Irish Wolfhounds, Old English Sheepdogs, Pitbull Terrier, and King Charles Spaniels are known to be some of the most affectionate dog breeds.
Restrictions
Unfortunately, depending on the country and state you're in, some breeds may be banned or under certain regulations.
To give an example I would like to name Pit Bulls and Rottweilers. Both of these dog breeds are sadly discriminated against and are subject to BSL's or breed specific laws in some towns and states throughout the US. The main reason for these regulations being that they face stigmas of being 'dangerous' and 'aggressive'.
There are BSL laws that are active in the states below:
Alabama, Alaska, Arkansas, California, Colorado, Delaware, Florida, Georgia, Idaho, Illinois, Indiana, Iowa, Kansas, Kentucky, Louisiana, Maryland, Massachusetts, Michigan, Mississippi, Missouri, Montana, Nebraska, New Jersey, New Mexico, New York, North Carolina, North Dakota, Ohio, Oregon, Pennsylvania, Rhode Island, South Carolina, South Dakota, Tennessee, Texas, Utah, Washington, West Virginia, Wisconsin, and Wyoming
For more information on Breed specific laws and regulations please refer to the BSL Census
Personally, I would like to note that I have had several dogs of both of these breeds and none of them ever showed any signs of being aggressive or dangerous in any way. They were sweet, kind, and several of the Rottweilers were protective over me.
I do not believe for a second that aggression can be inherited in genes, but rather it comes about when a dog is being raised in a neglectful way.
This entry was posted in Dogs
---