How To Remove Pet Hair From Your Home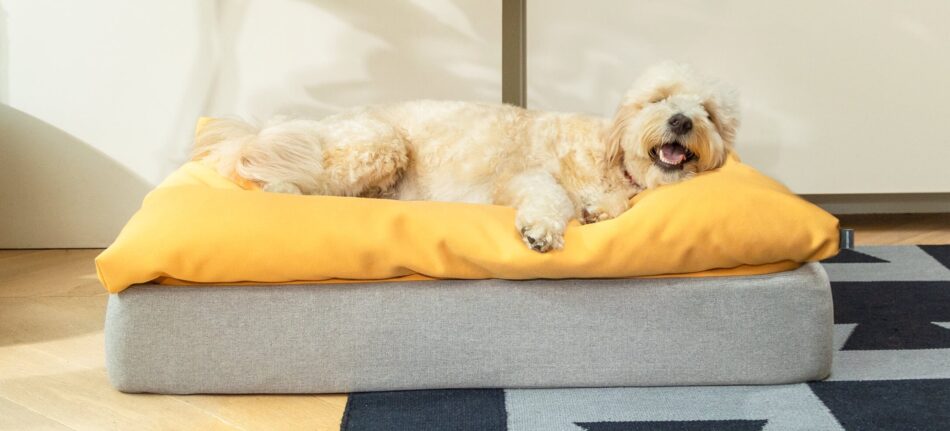 Everyone loves to stroke, cuddle and pamper their pet. Their fur is soft and warm, and stroking a dog or cat can help humans relax and destress. But despite these positives, your pet's loose hair can invade your living space, settling on carpets, sofas, beds and furniture. It can be difficult to get rid of. So how can you avoid spending hours cleaning up after your pet?
Spring is finally here and the winter fur is starting to fall out. Avoid being overcome with pet hair and make life easier for yourself in the days to come, with the Omlet tips below…
Removing fur to help pet allergies
Do you often have red, swollen eyes, a runny nose and experience persistent sneezing? If so, it could be because of your pet's fur. Did you know, 40% of European cats are carriers of a bacterium: Bartonella henselae? Researchers thought that this bacteria could only be transmitted through your pet's scratch, but numerous studies have shown that the bacteria can be transmitted through fur and fleas. This is why it is important to treat your pet and wash your hands after petting it.
Pets affect the quality of the indoor air we breathe. Hair and saliva carry allergens and can cause nose, throat and eye irritation, asthma and breathing difficulties.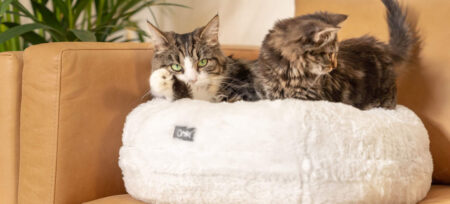 So how do you deal with pet hair?
Useful techniques to get rid of hair
Removing pet hair from your home doesn't have to be a time consuming task. Here's a few tips and tricks to try…
Brush your pet's hair regularly, preferably outside, but if that's not possible, an easy clean area such as the bathroom may be just right. By brushing your pet, you allow it to shed any hair that may have otherwise fallen onto your sofa or other surface in your home. You can gather the hair in one place and you clean it up much more easily and quickly.
Protect furniture and areas where your pet likes to lounge. Your furry friend is bound to have a special place where he likes to spend time napping and grooming, and these areas can become loose fur hotspots! Try covering your pet's favorite patch with a towel or blanket.
The ultimate appliance: the hoover. Cleaning your home is essential in normal times, and even more so when you have furry pets. This solution seems obvious and yet it is radically effective. Choose a hoover over a broom. A broom tends to make the hair fly around and instead of getting rid of it, you move it around to other surfaces. You can also vary the end caps to suit all surfaces.
Use dishwashing gloves! An original but effective tip. Use a pair of washing-up gloves to pick up your pet's hair in a circular motion from the desired spot. The hair will stick to the glove and can be rinsed away.
Use moisture to quickly gather the hair into small balls. Take a damp sponge or flannel and wipe the desired area. Some of the hairs will cling to the sponge while others will clump together. This method should be combined with other techniques to effectively remove your pet's hair.
The well-known method: the adhesive roller. Using an adhesive roller is particularly effective on your clothes, especially if you do not want to wet them with a sponge. The hair will stick to the tape and lift from the material. This technique is super effective on small surfaces. However, the roller soon becomes full of hairs and it is necessary to change the roller regularly if attempting larger surfaces in your home.
Use specific brushes: velvet brushes, electrostatic brushes, etc. There are all kinds of useful brushes on the market. With a simple movement of the hand, they attract the                                                                                                    hair to the brush and lift off your soft furnishings.
Static electricity with tights! Don't just throw away your frayed tights, they can be reused to pick up your pet's hair. The friction creates static electricity and attracts the hair to the nylon material.
Ventilation: renewing the air to reduce the concentration of hair in one place. Whether you have pets or not, airing your home is essential to prevent the accumulation of dust and bacteria. You will eliminate bad odors and allow for fresh air to circulate the home.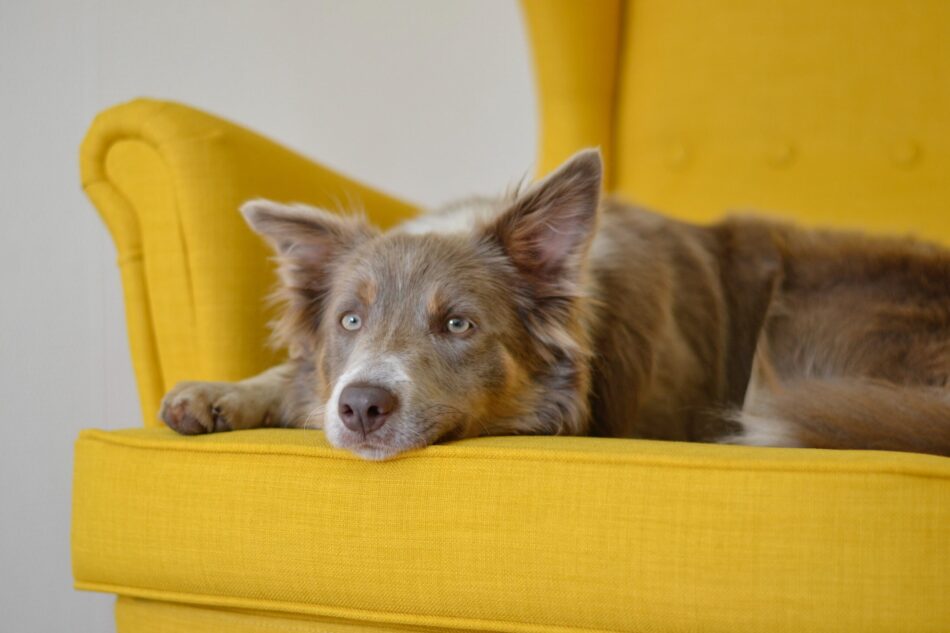 If you really need to keep an area hair-free, the most effective method will be to restrict access to your pet. It may be drastic, but you won't have to worry about hair in your bedroom causing irritation while you try to sleep, for example.
Your pet's fur will always be present, and impossible to eliminate entirely, however, these little tricks will help you to considerably reduce the accumulation of hair in your home and allow you and your pet to live in a healthy, comfortable and hygienic environment.
This entry was posted in Pets
---