Pride of Omlet: A Perfect Match

This article is a part of our Pride of Omlet series, a collection of amazing stories which shine the spotlight on extraordinary pets and share their selflessness, bravery, talent and compassion with the world.
-Written by Anneliese Paul
On paper, Kipper wasn't exactly what Angela wanted. After years of behavioral challenges, he's become the best-behaved blood donor and saved over forty dog's lives. Kipper's turned out to be Angela's perfect match.
When Angela's house was robbed, the first thing the police said was, "Get a dog." Because a dog barks, and people are less likely to enter your home uninvited. However, working as a teacher, Angela felt she couldn't look after a dog, especially not an active breed like a collie.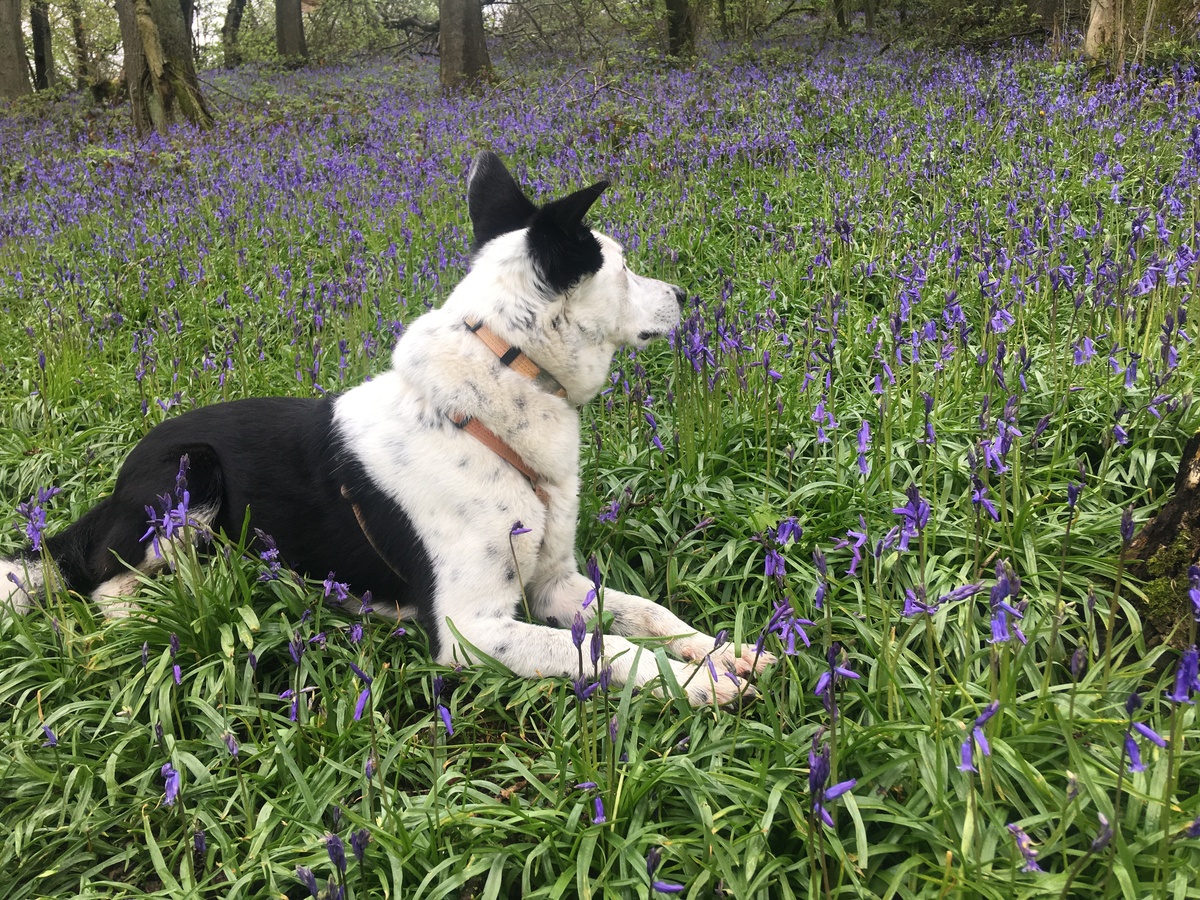 With fond memories of the collie she grew up with, she spent a long time talking to the Border Collie Trust, and they helped her find Kipper. He was an eighteen-month-old Irish stray and had been rehoused multiple times. Being a collie, Kipper had a lot of energy. On paper, he didn't look right for Angela.
But the Border Collie Trust thought he was the perfect match and persuaded her to meet him. So, she went to the rescue center to get to know him. Angela could tell he was fantastic with humans, which was really important. So she took him for a walk and fell in love with him. A few weeks later, she brought him home to start their new adventure.
Angela had prepared a lovely kennel and run in the backyard for Kipper to spend half the day in. The plan was at lunchtime; he would be walked by a professional dog walker and then left in the house in the afternoon until she got home from school.
Kipper turned out to be hard work, boisterous and disruptive. He destroyed the house and was what Angela describes as 'over the top'. In the evening, after a long day at work, Angela would go to tie up her shoes for a walk, and he would bite her hair, not in an aggressive way, just incredibly overexcited. It used to take them twenty minutes just to get to the front gate. It was exhausting.
But Angela had experience with Border Collies, she knew he had incredible intelligence, and he just needed things to keep him busy. Her teaching instincts kicked in, and with support from the Border Collie Trust, she began what would turn out to be life-changing behavior training for both her and Kipper.
At first, it was simply stopping and waiting for him to calm down whenever he did something that was 'over the top'. Then Angela needed to tackle the chewing at home. She started by leaving him for five minutes, going to the front gate, standing across the road, then coming back in and praising him for being good. Angela worked out Kipper's motivations (toys and food) so that she could effectively train him.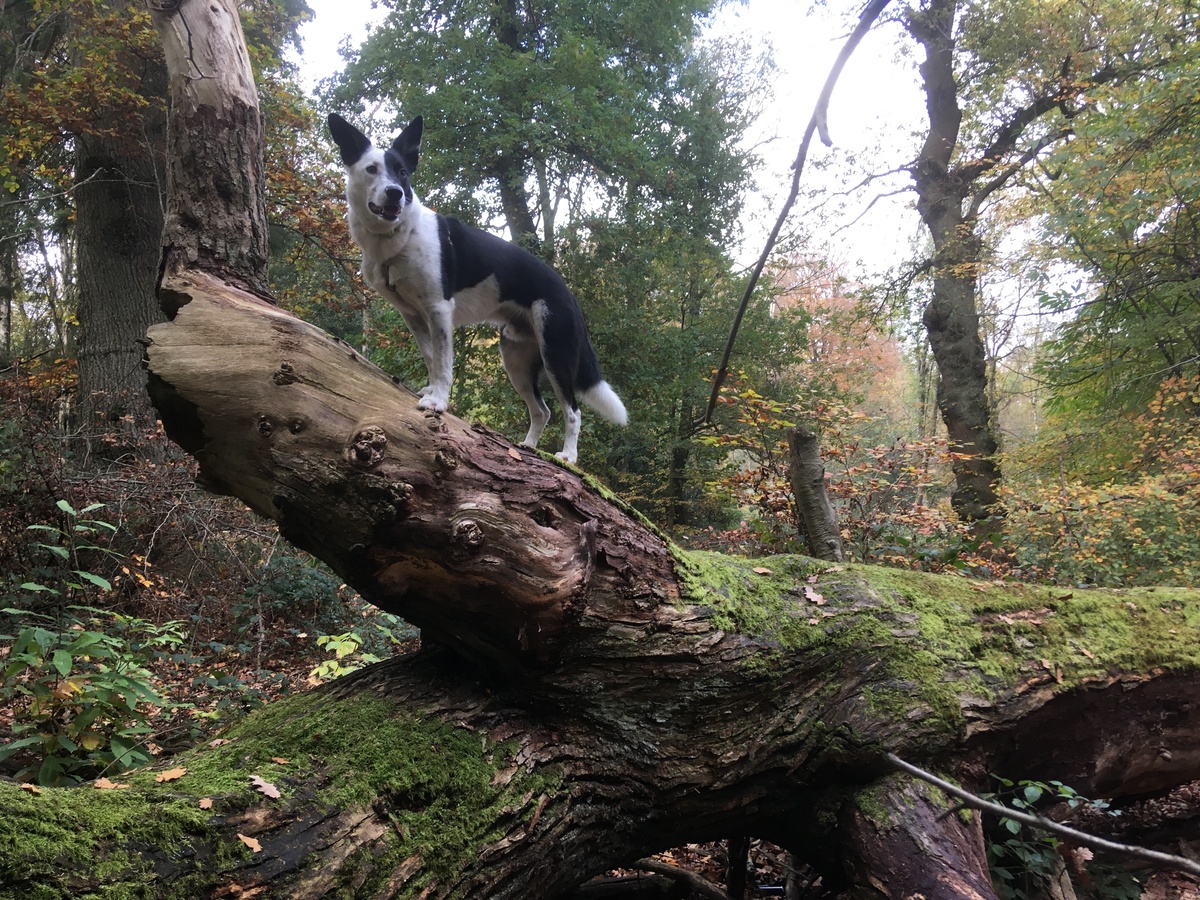 "He is so clever," says Angela ", That he will work out. What am I being asked to do? What is the reward on offer, and is it worth it? And if it isn't worth it, he won't do it."
Over time he made progress, and his behavior slowly improved. Angela worked hard with him, and as his obedience improved, their bond grew, so did the trust between them.
Kipper lives on the edge of the countryside and occasionally chases livestock, so he has to wear a muzzle on long walks. But incredibly, Angela can leave him alone, unmuzzled with the chickens in her backyard. His behavior at home has transformed so dramatically that Angela is confident Kipper will do whatever she asks him to. Angela has even watched a big bolshy chicken trying to steal Kipper's bone!
"The chicken was getting closer and closer and closer, trying to peck at his bone. All Kipper did was pick up the bone and walk away."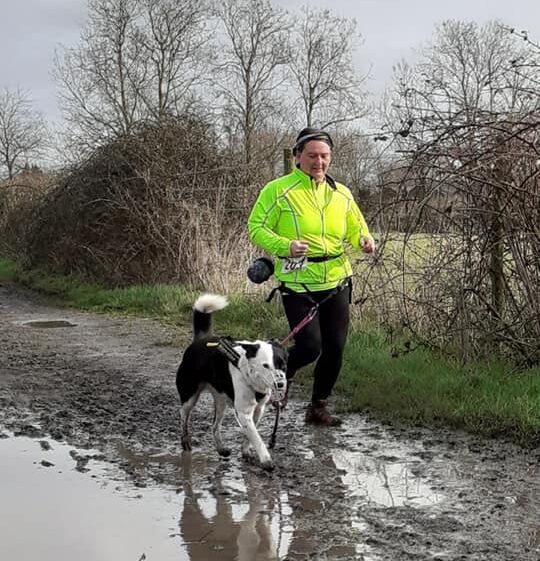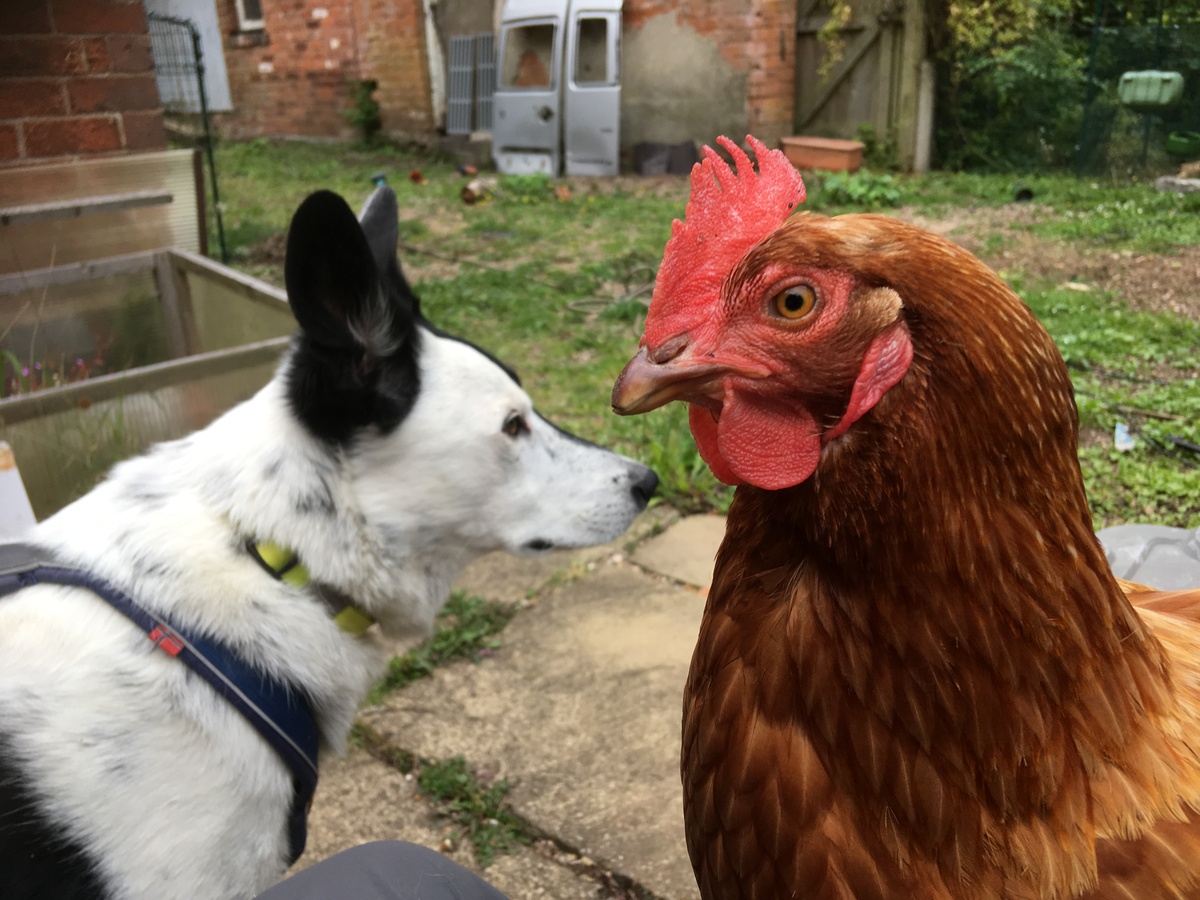 With good obedience at home, they started to have fun together. Kipper achieved Gold in the Kennel Club Good Citizen Dog Scheme and got to the Kennel Club Starters Cup Final in 2017, an agility competition for beginners. The activity and the mental work was fantastic for him, and they both made new friends, travelled to new places and shared memorable experiences.
But when Kipper had to have his dew claws removed, he couldn't do his agility work, and the lack of exercise led to frustration. Angela, always on the lookout for ways to develop Kipper's potential, discovered CaniCross. Cani sports are a whole range of sports to nurture the bond between dogs and their owners and are particularly beneficial for dogs with behavioral issues.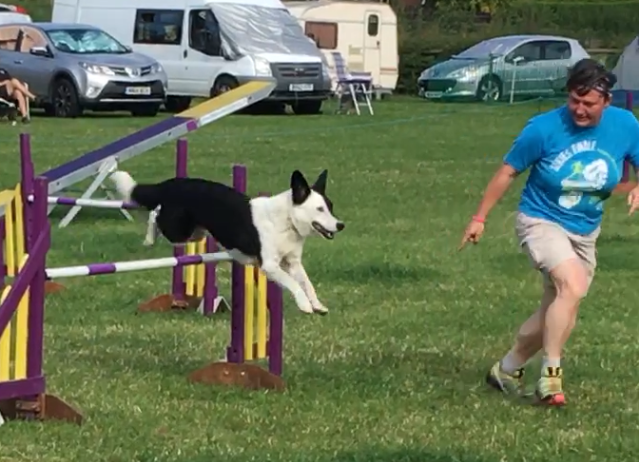 Taking part in cross country runs and triathlons, Angela and Kipper were getting fit together and making strong friendships with a whole community of like-minded dog lovers.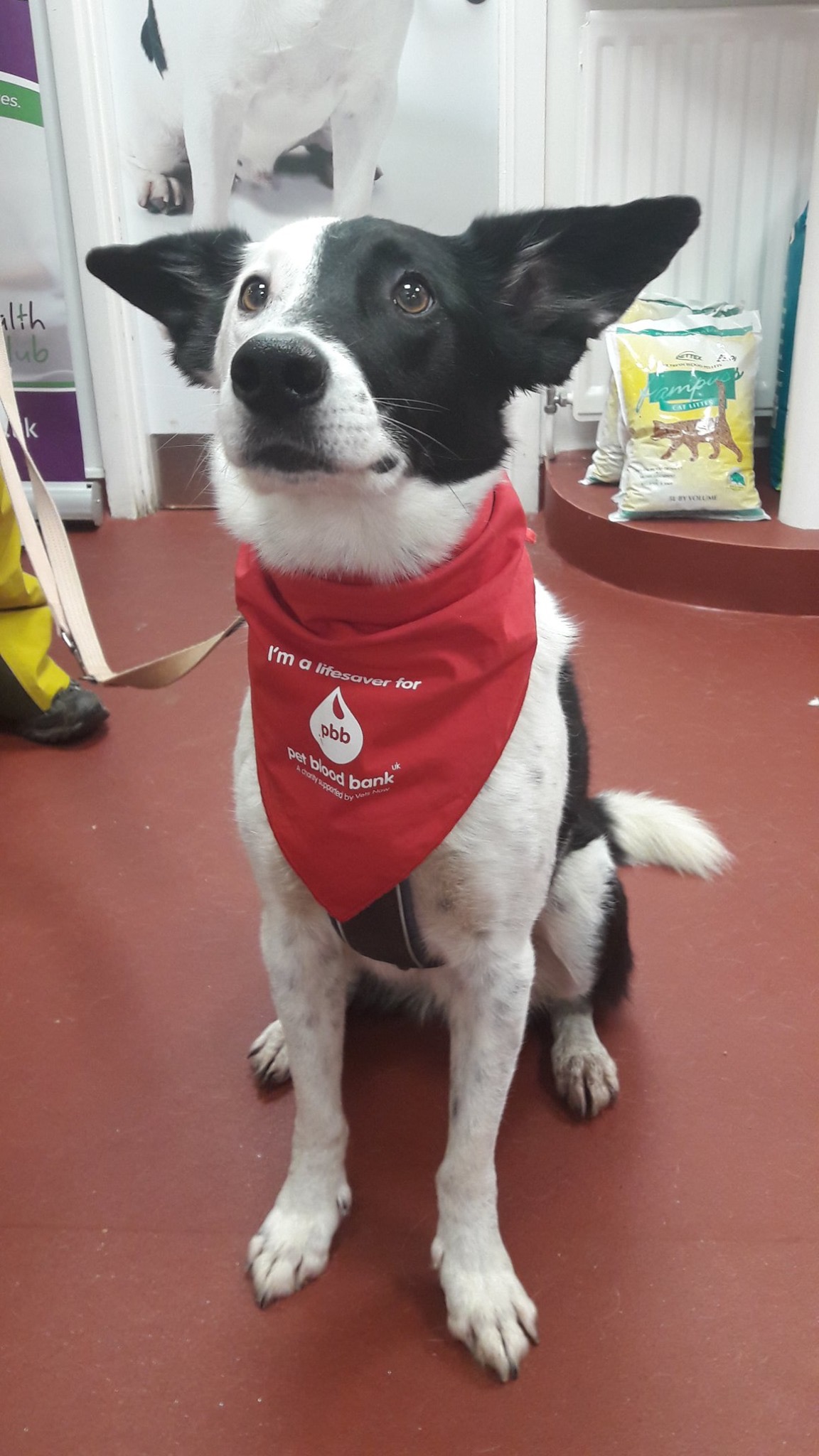 One of their friends introduced them to the pet blood bank. Angela was keen to give back to the dog community, but he was under the 25kg minimum weight. However, as he matured, his muscle development changed. As soon as he'd gained enough weight, Angela registered Kipper as a donor and proudly took him along to his first session.
But Kipper was terrified. He had to have a little piece of fur shaved and couldn't stand the sound of the clippers. Once again, Angela turned to training. The blood bank advised using an electric toothbrush to get him used to the vibrating sound. Over time, using his favorite soft cheese as a treat to reward good behavior, Angela gently got him used to the sound until she was sure he knew it wasn't going to harm him.
Finally, Kipper was ready to give blood, perfectly behaved. He's now on his tenth donation, and with a rare negative blood type, his blood is a perfect match for any dog. With every donation providing blood for up to four other dogs survival, Kipper has helped save forty dog's lives.
Kipper and Angela have experienced so much together. Pushing each other to do better, they're a winning team. Motivating each other to get on with life and do something good, to make friends together. As Angela says,
"Not every dog would suit me, and not every owner would suit him, but the Border Collie Trust got it right. We were meant to be."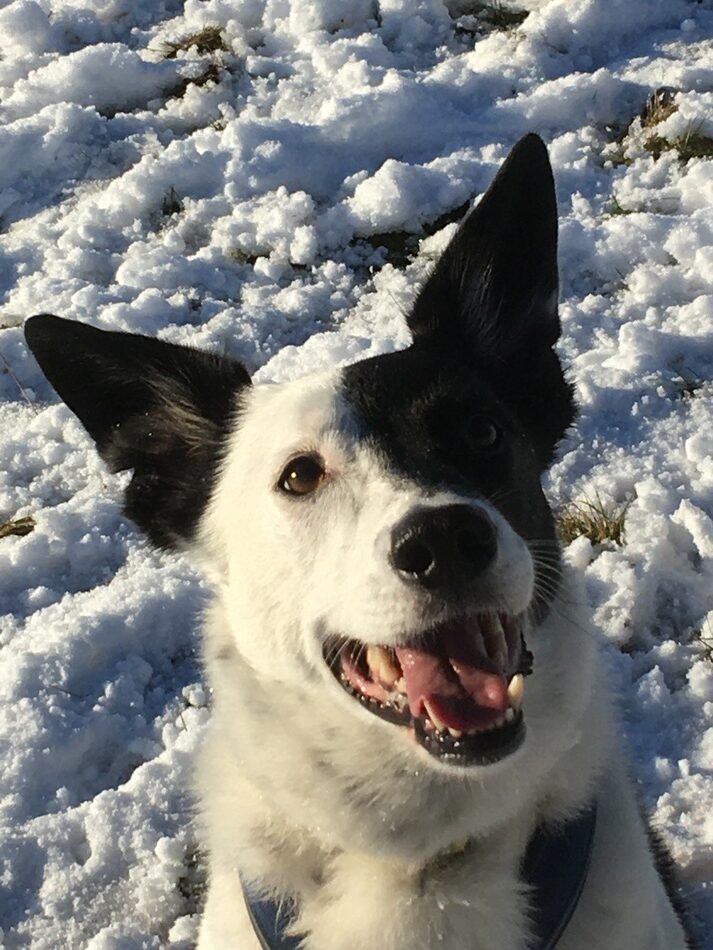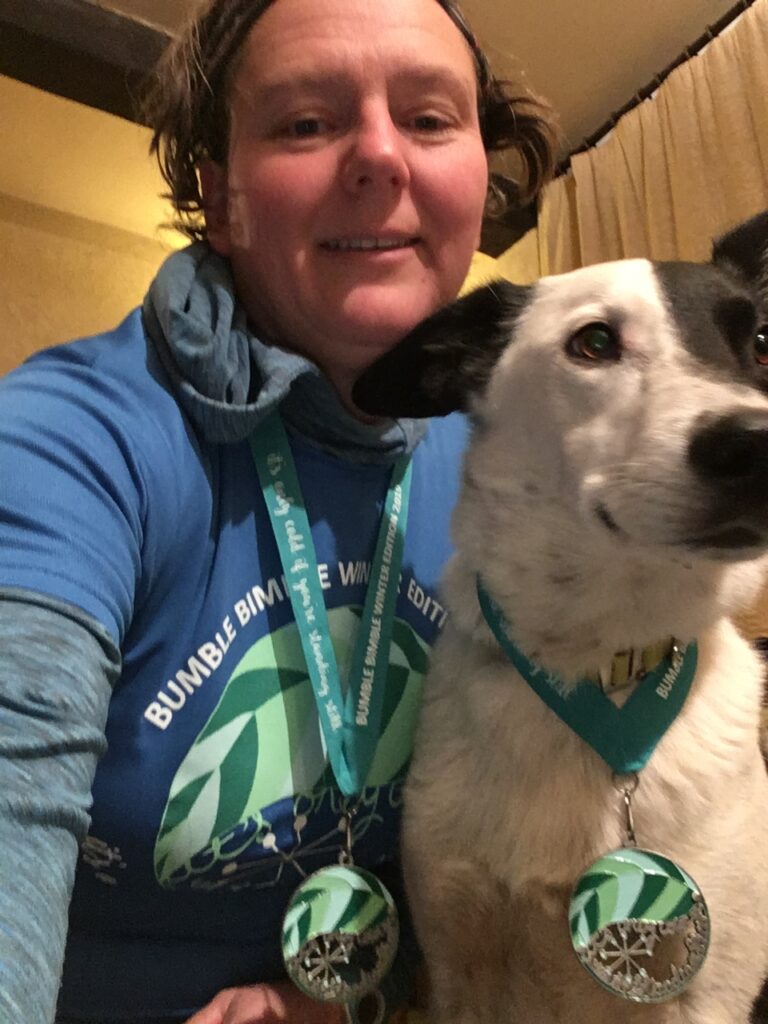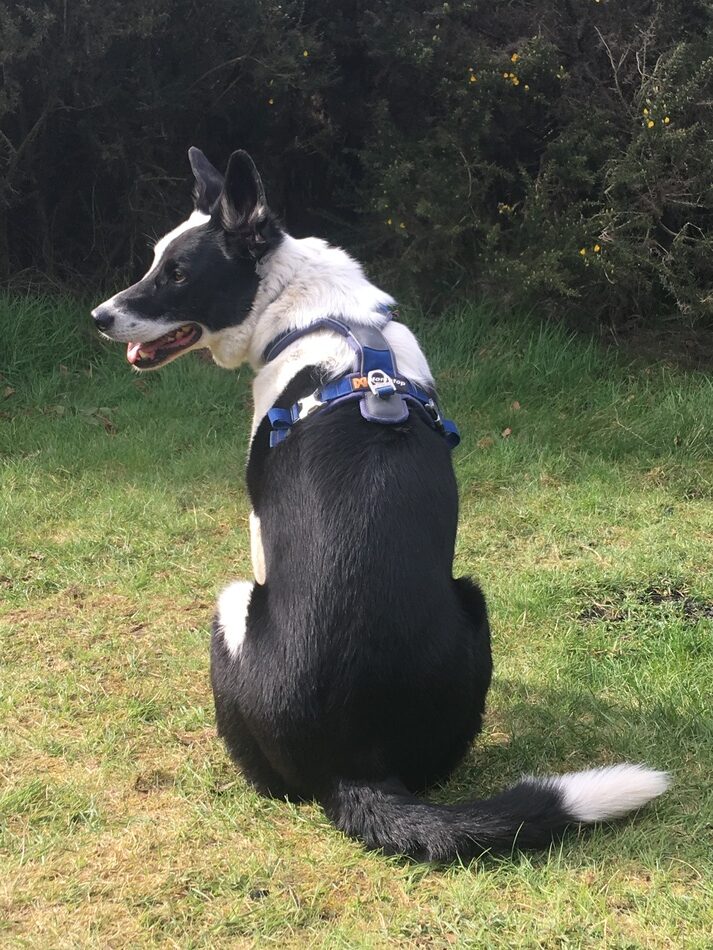 This entry was posted in Dogs
---