Which is The Best Type of Hamster for You?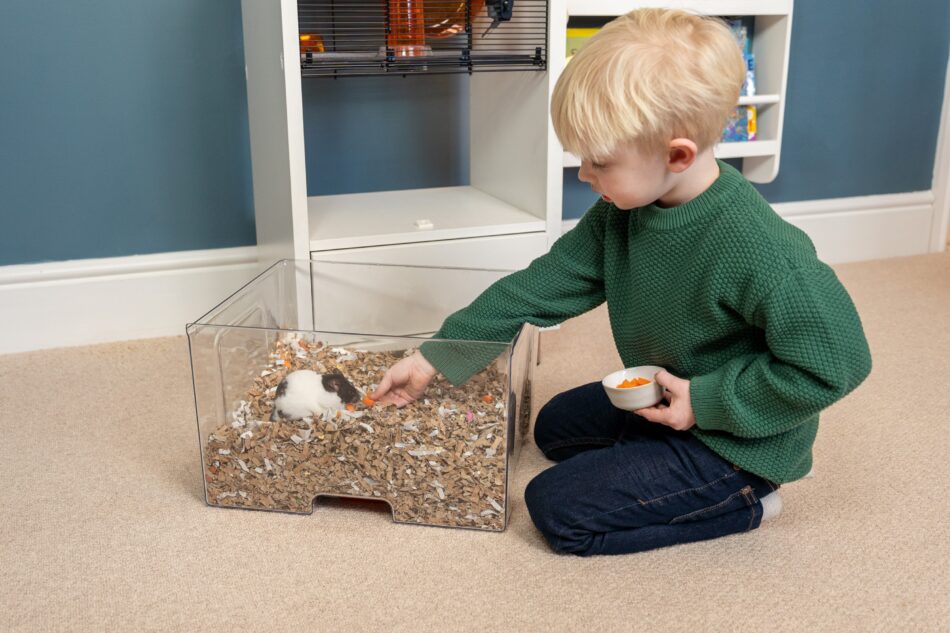 There are five hamster species commonly kept as pets. They are all similar in their needs, but with one or two important differences between species.
The most familiar is the Golden, or Syrian hamster, which is also the largest of the five. The others are all in the group known as Dwarf hamsters – Campbell's, Roborovski, Chinese and Winter White.
Looking After a Golden Hamster
An estimated 75% of pet hamsters are Syrians, largely because they have been popular for many years, and are therefore widely available. This species 6–7 inches long, and is relatively slow moving (compared to the much nippier Dwarf species). This makes them easy to handle, and that is one of the keys to their popularity. A nervous owner will find handling very easy (i.e. the hamster is not going to run up your sleeve or make a bolt for the door before you can stop it!)
The Golden is a loner, and that means its owner will be its only companion – which is great for forming owner–pet bonds. The hamster will usually live for 2 to 2 ½ years, and can be hand-tamed from a very early age, so you will usually have a long and satisfying friendship with these little bundles of fun.
There are different types of Golden hamster. One of the most popular is the long-haired 'Teddy Bear'. There are also different color varieties, with mixtures of gold, brown, russet, yellow, grey, black, and white.
IDEAL FOR: first time hamster owners looking for a single, easy-going pet that is easy to handle.
Looking After a Chinese Hamster
The Chinese – also known as the Striped, Grey or Rat-tailed – is the least common of the hamsters in the pet trade, although its popularity is growing all the time. There is a lot to love in these little characters – they are very gentle, and once hand-tamed they will love their daily human interaction.
This species grows to a length of between 4–5 inches and, and is dark grey with a darker stripe running down the back. It has a long tail, by hamster standards, hence the 'Rat-tailed' tag label. It tends to live a little longer than the Golden hamster, with a lifespan of 2 ½ to 3 years, and like the Golden it likes to live alone. This makes it bond very easily with a human companion.
IDEAL FOR: first time owners, or owners looking for something a little less common than the Golden, but with a similar personality.
Looking After a Roborovski Hamster 
This is a lively little pet, and likes to live with at least one other fellow Roborovski – in a same-sex pair or small group. Single animals will do just fine, though, as long as they get lots of human company and handling. They are 10 cm (4 inches) long, and are endlessly curious about the world around them. When handling, you need to be alert, as these are fast movers.
Roborovskis are long-lived, by hamster standards, generally lasting between 3 and 3 ½ years. Being keen climbers and explorers, they will need a cage large enough to accommodate their endless expeditions, so space is sometimes an issue for would-be owners. They also have a rather strong smell, so they need cleaning out very regularly.
IDEAL FOR: owners who want to keep more than one hamster at a time, and have space for a larger cage.
Looking After a Winter White Hamster
This species is also called the Siberian, due to its wonderful color change during the Winter. It is grey-brown for much of the year, with a handsome black stripe down its back. In Winter the fur becomes white, but the black stripe remains.
This little creature reaches just over 4 inches in length, and can live alone very happily, making it a good pet for someone who has lots of time to handle and bond with their pet, and who is not nervous handling a fast-moving, small animal. Winter Whites only live 1 ½ to 2 years, and this makes them less popular than some of the other species.
IDEAL FOR: hamster lovers looking for a change from the commoner species, and who cannot wait to see that wonderful change to wintry white!
Looking After a Campbell's Hamster
This is another short-lived hamster, with a lifespan of 1 ½ to 2 years. They are usually kept in same-sex pairs or groups, but can thrive alone as long as they get a lot of handling and attention from their owner. Their small size makes them tricky to handle, being both swift and fragile, so they are not suitable for young or nervous owners.
IDEAL FOR: owners who want to keep a group of hamsters together in a larger cage.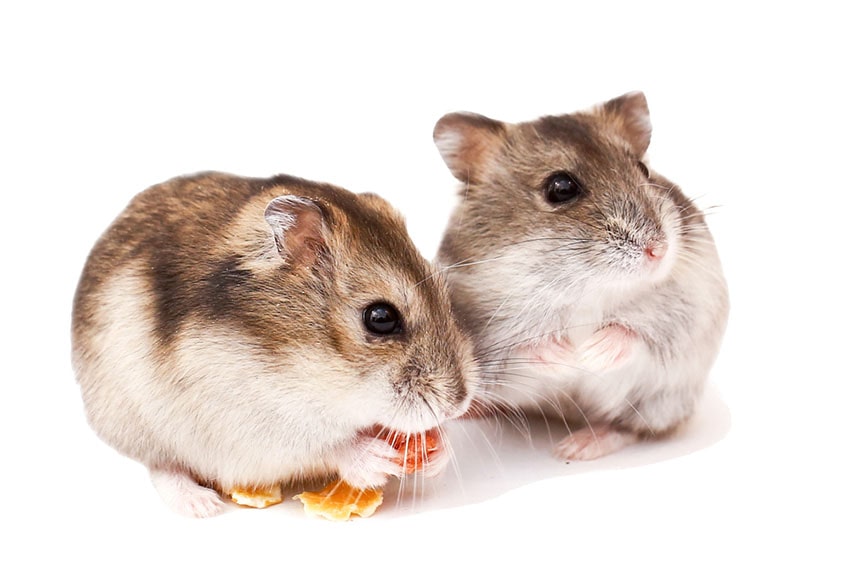 This entry was posted in Hamsters
---