What Is FIV and How Does It Affect My Cat?

What is FIV?
FIV, or Feline Immunodeficiency Virus, is a viral infection that affects cats all over the world. It's not in itself particularly dangerous, but steadily weakens the cat's immune system, making them more susceptible to secondary infections. 
FIV can be found in 2.5-5% of all cats worldwide, but is less common in healthy, domesticated cats like our pets. 
How can my cat catch it?
FIV is spread through direct contact with an infected cat, most commonly through bites and wounds, which is why unneutered male cats prone to fighting for territory are over-represented among cases. Some evidence shows that mums can pass the infection onto their kittens, but it is rare. Infection through social grooming, sharing food and water bowls, and general close contact is very rare. 
FIV can't be transmitted between species, so infected cats can live with humans and other pets, but should be kept in a single cat household to be on the safe side. 
How does it affect my cat and how do I spot it?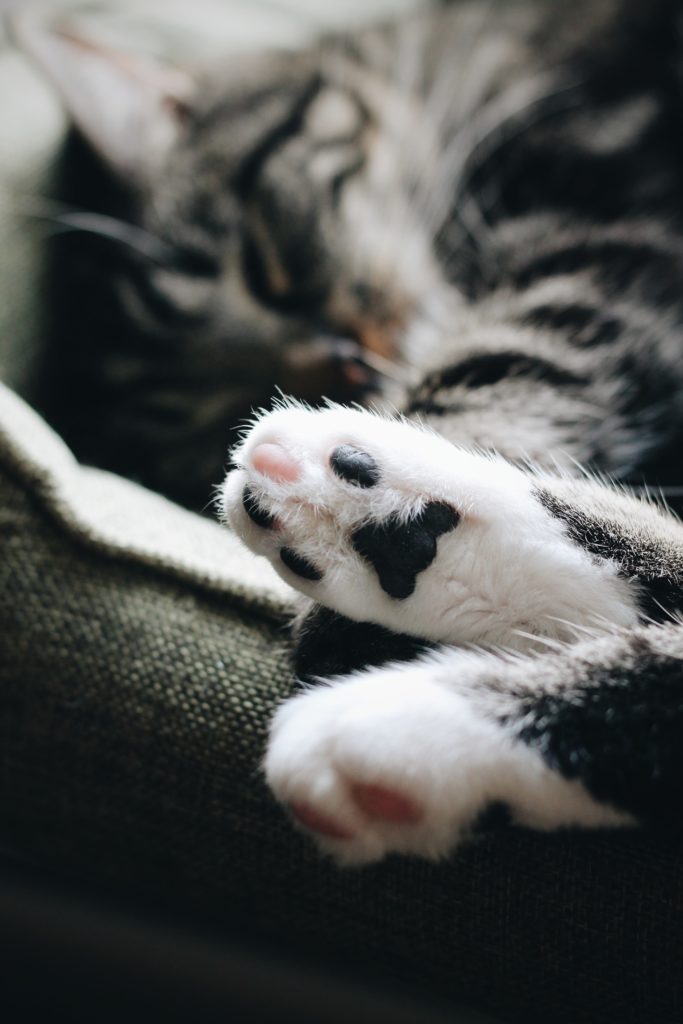 FIV starts with a short, normally relatively manageable illness that is not always noticed by the owner. After this the cats' immune system will start to slowly deteriorate, but it can be years before it actually affects your cat in any way. 
Something that will make a vet react and test for the infection is a cat that seems to struggle to recover from minor infections and illnesses. The cat doesn't necessarily need to be very ill, it's more a question of how often he or she needs to see the vet, or if they seem to be constantly battling some kind of health issue. 
FIV positive cats are more susceptible to certain types of tumours, serious respiratory infections, skin diseases and mouth inflammations. That being said, research shows that infected cats have a similar life expectancy to healthy cats, and will in most cases be able to live a long and happy life if kept inside and looked after by a caring owner. 
Can FIV be cured? 
The simple answer is no, there is no cure for FIV, but as it's secondary diseases and infections that mainly affect the cat, there are in most cases treatments, and there is no reason that a FIV positive cat won't make a great pet for years to come. 
A vaccine against FIV has been developed, but its efficiency has been questioned, and it's currently only being used in some places in America. 
What can I do if my cat is infected? 
As FIV is spread through direct contact with other cats, it's very important that infected cats are kept indoors. Not only does this stop the cat from passing on the disease to other felines, but also reduces the risks of catching secondary infections that due to their weakened immune system can make them very ill.
If you have a cat with confirmed FIV that can't be let outside, they will still greatly benefit from some fresh air. The Omlet Outdoor Cat Run makes it possible for your cat to be outside and interact with the world around them, without the risk of running into any other cats. Decorate the run with some toys and a climbing post and let your cat play while you potter around the garden, or put a chair inside and take the opportunity to spend some quality time with your pet in the sunshine. 
Other things you can do to help your cat is to take him or her for regular check ups, and to contact your vet as soon as you notice any changes, even if minor, in your cat's health or behaviour. Also make sure to give a nutritious and well-balanced diet. Raw food diets are not recommended for FIV positive cats as uncooked meat and eggs can be dangerous to cats with a compromised immune system.
This entry was posted in Cats
---