6 Dog Breeds You Might Have Never Heard Of
Azawakh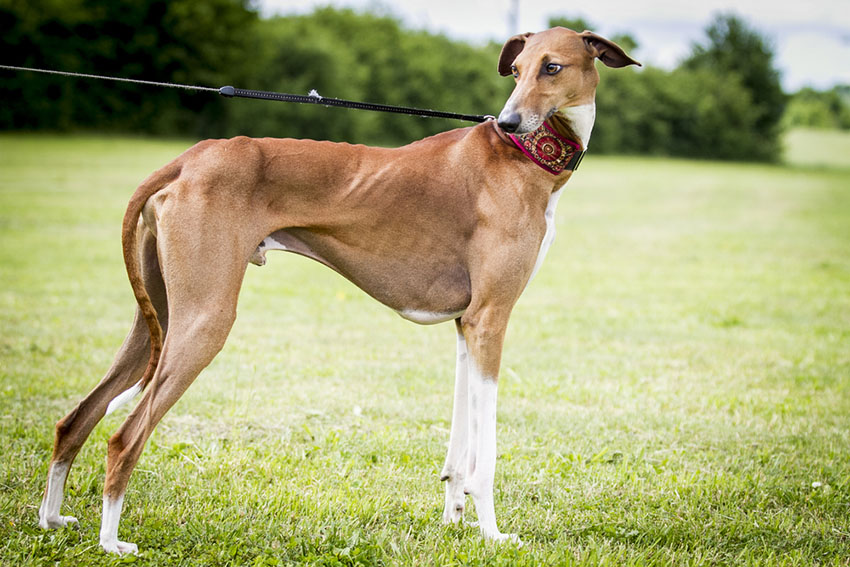 The Azawakh originates from the Saleh area south of Sahara, where it's still used by nomadic people to guard herds of sheep and goats from predators and enemies. It has also previously been used to hunt gazelle and hare across the arid desert lands.
The Azawakh is a very lean and large sight dog with long legs, and the muscles and bones are clearly visible through the thin skin. 
It's a loyal family dog that forms strong connections to their owners, and must get used to being by themselves early on to minimise the risk of separation anxiety. The breed needs to run freely, so make sure they can do so in a safe area. The hunting instinct can be strong, but they are intelligent and relatively easy to train, so it's possible to take them from walks off the lead. 
Catahoula Leopard Dog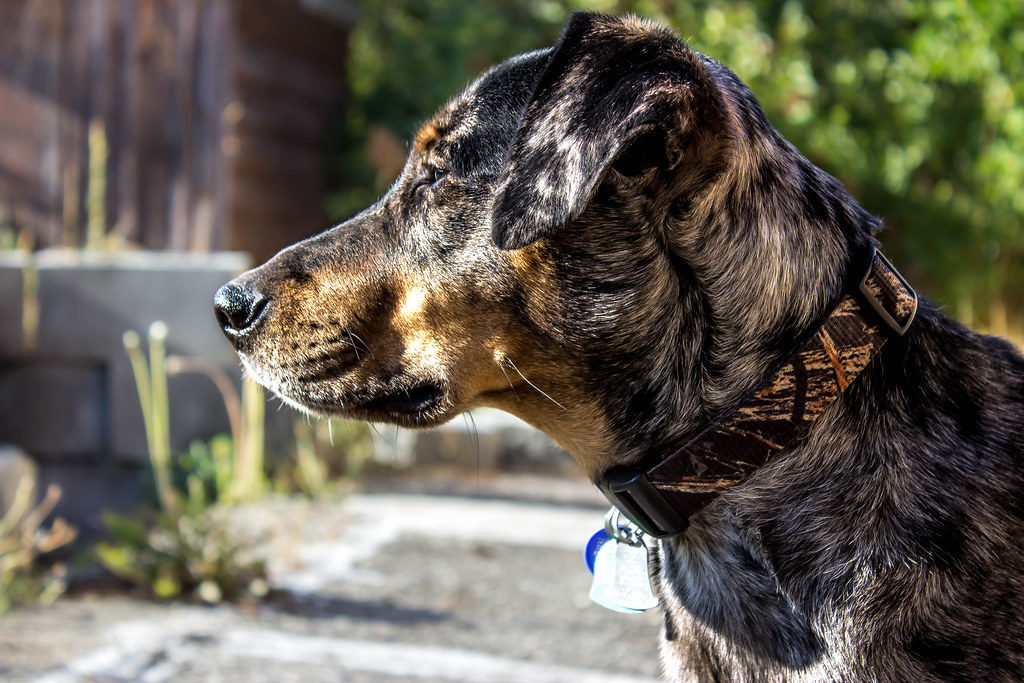 The Catahoula Leopard Dog was originally bred in the state of Louisiana, and was initially used to hunt large game, and later feral pigs in the swaps. It's still used as a working dog with several purposes, including herding, as it's known for its agility, intelligence and strength. 
It's a medium sized dog with a short coat that is normally recognised for its many varied coats, eye colours and patterns. Catahoula Leopard Dogs can make great pets as long as they get enough stimulation. It's also important to train and socialise them early, as they run the risk of getting territorial and overly protective otherwise.
Caucasian Ovcharka / Caucasian Shepherd Dog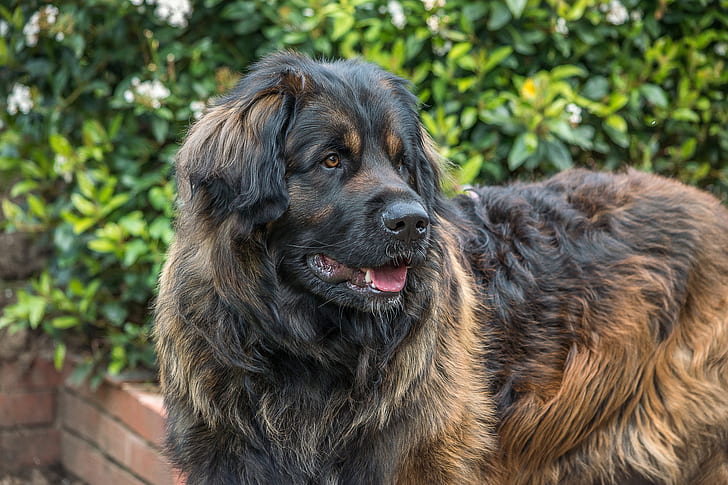 As the name suggests, this giant dog breed originates from the Caucasus, an area between the Black Sea and Caspian Sea, where it was first used to herd livestock. 
It's an extremely independent, fearless and intelligent dog that can get very territorial and protective, so requires an experienced owner that can give them consistent handling and accurate socialisation throughout their lives. This will counteract potential aggressive behaviour, mainly towards other dogs. 
Caucasian Ovcharkas require plenty of both mental and physical stimulation. When not working, the dog will enjoy sleeping the day away, so it's important to prevent the high risk of obesity by going to plenty of walks and playing fun retrieving games. 
Schipperke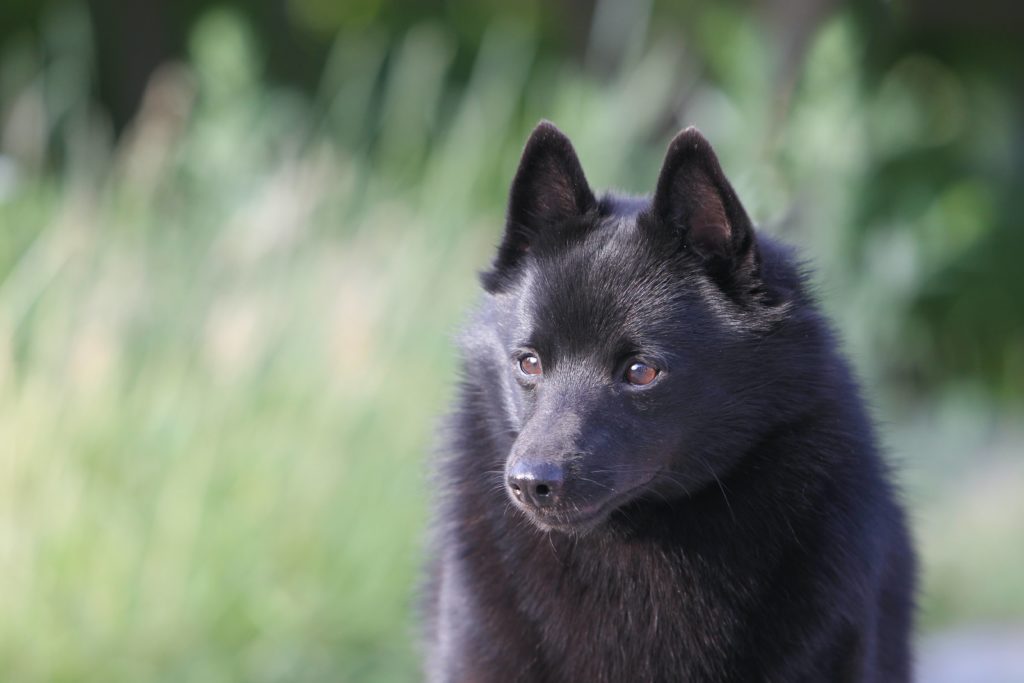 Schipperke means small herding dog in Flemish, which is where the dog breed was first seen. It's also got a history as a guard dog and ratter on the Dutch and Belgian canal boats. Today the breed is mainly kept as a pet, but it still makes a great guard dog, as you'll struggle to find a more loyal companion. 
As the Schipperke was bred to work, the breed will need to be kept stimulated and active to prevent destructive behaviour, but it's relatively easy as they will be happy with most things as long as they are with their owner!
Berger Picard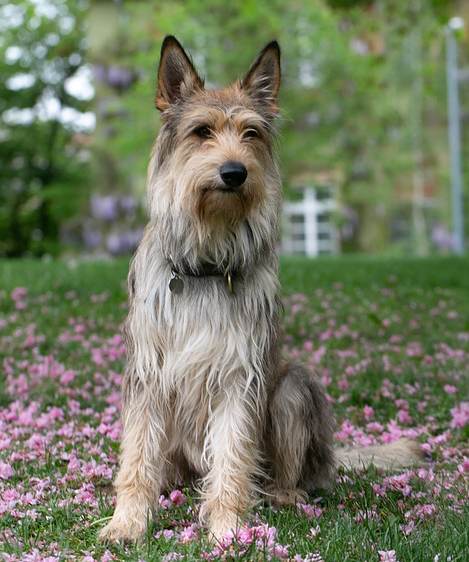 The Berger Picard is easily recognisable thanks to the large pointy ears, the wavy brindle coat and the hooked tail. The name comes from the breed's home region of Picardy in France, and it's one of the oldest French herding breeds.

They are extremely active dogs that will be the perfect companion for owners who enjoy long runs and hikes, sports and mental stimulation in the form of obedience training. If you can only give your dog a short walk around the block every day, the Berger Picard is not for you!
The breed was recognised 1925, but had almost disappeared after the world wars. Keen enthusiasts recreated a strong breeding stock, but it's still rare.
Pumi

The Pumi is a result of selective breeding of the other famous Hungarian sheep dog, the Puli, and French and German herding dogs and terriers. This has given the breeds it's lively, intelligent and active temperament. 
Pumis love working, but also to relax with their family. It's a generally happy breed that will make a great pet for an active family that can keep the dog busy during the day and shower it with love and snuggles on the sofa in the evening.

The curly coat, normally grey or black, requires a bit of work, but doesn't shed.
This entry was posted in Dogs
---