If you buy one new chicken coop gadget this week…
…make it this one.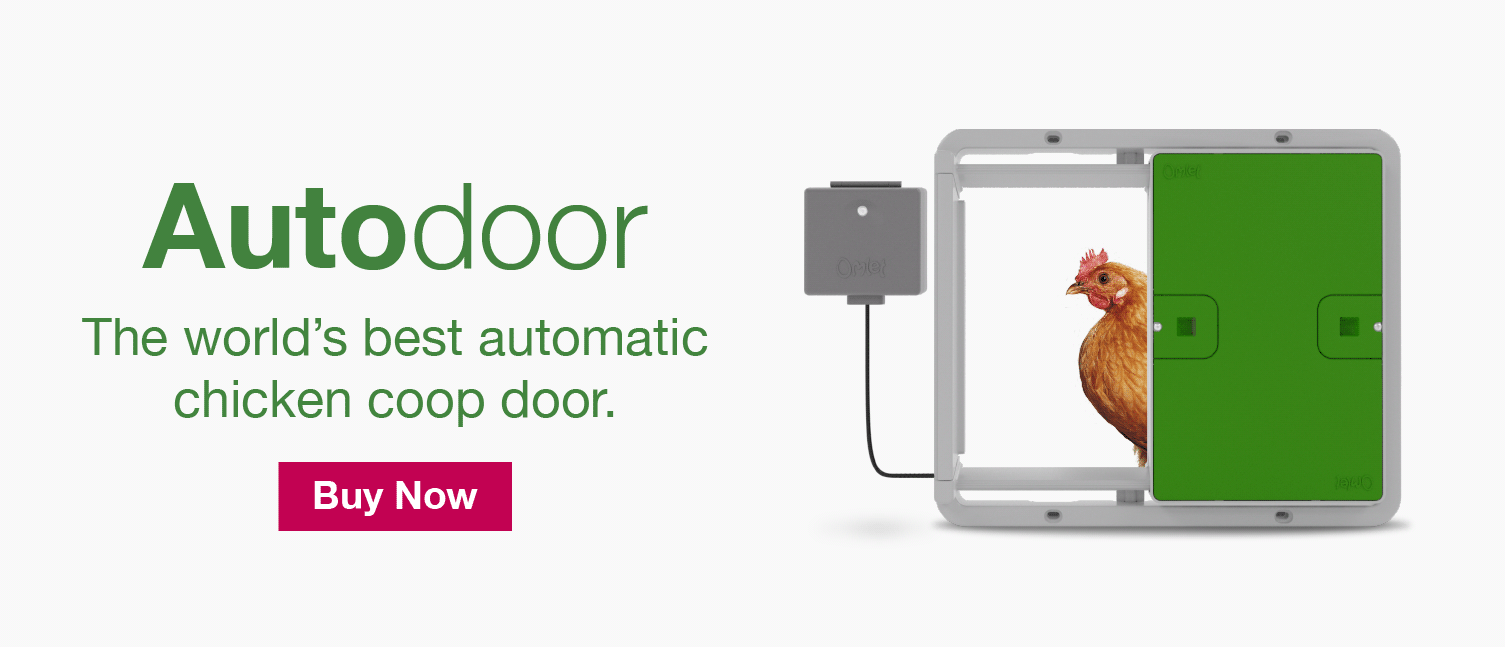 From the latest smartphone to super clever hairdryers, we often hear and read about the top new gadgets that we need in our lives, and more recently we are beginning to see amazing tech products for our pets! But what about chickens? Yep, even our feathered friends are getting a look into the future, and this is not something to be missed. 
If you buy one thing for yourself or your chickens this week, make it this. 
The Autodoor.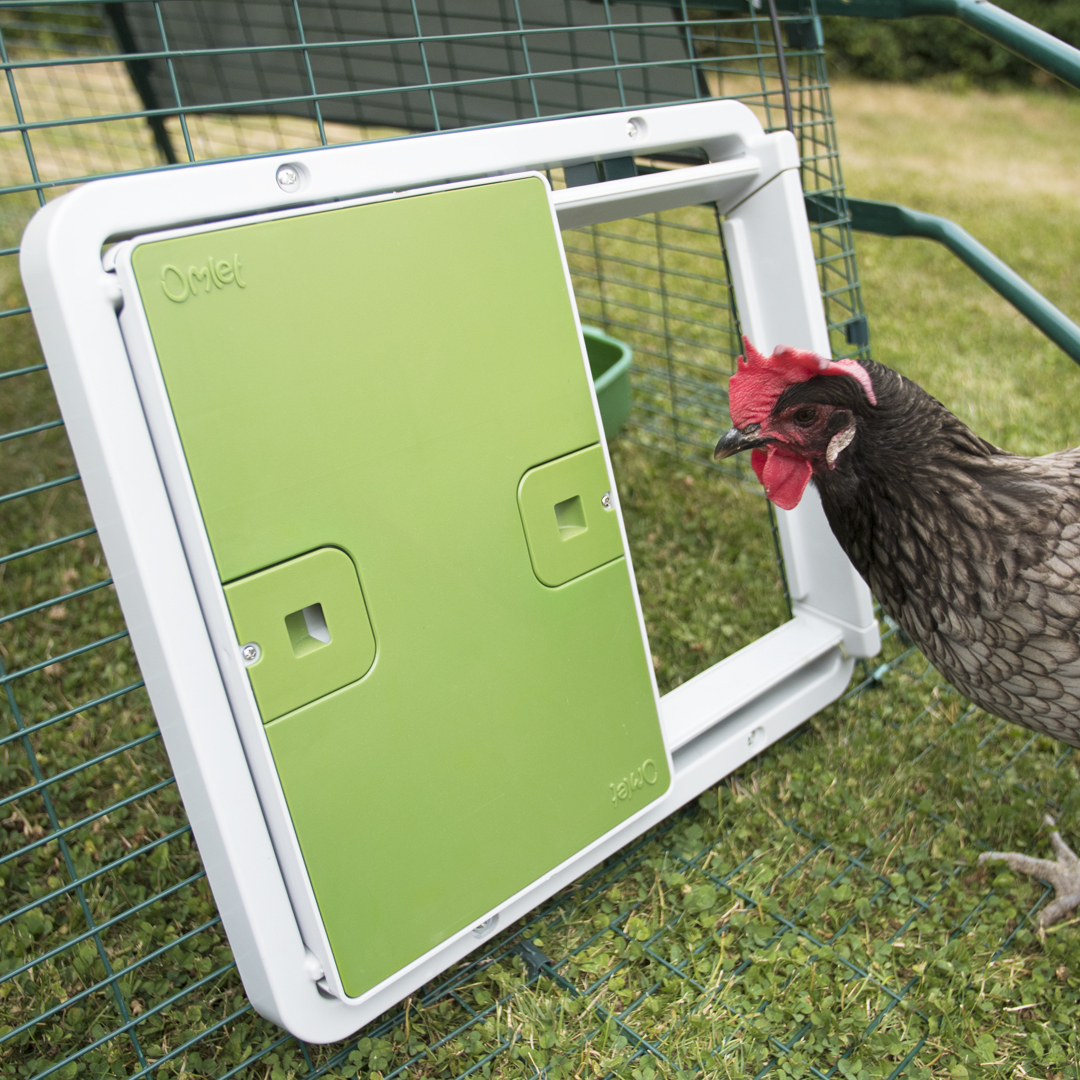 This one simple addition to your chickens' coop, can make a hugely significant difference to your life as a chicken keeper, and many users swear by it. 
Secure the Autodoor to your chickens' enclosure; this can be the Eglu Cube house, Eglu run, any wooden chicken coop or chicken wire, and use the control panel to set when the door opens and closes, based on a specific time or a percentage of light. 
In the morning, the Autodoor will open with no fuss, allowing your chickens out of their coop or run to explore, graze and stretch their wings, especially useful in summer, when your chickens are wanting to get going far earlier than you. There's no need to get up at 5am when you have an Autodoor. 
In the evening, as the sun sets, the Autodoor can be programmed to close at a time when you know all your chickens will have gone into their coop to roost, so they can be secured and safe from predators. In winter, when it can be dark before you get home, you won't have to worry about having to hurry back in time to shut them in. The Autodoor can do it for you. 
Here's 5 other reasons, you need the Autodoor…
Battery-powered. No need to keep your coop close to a power source.
Reliable in all weather conditions. This is a gadget that will take you from winter to summer, and back again.
Built in safety sensors ensure no chicken is harmed when investigating their new gadget.
Improves coop security and insulation. The horizontal door is far safer than it's vertical, guillotine style competitors which can be easily lifted by predators.

This entry was posted in Chickens
---