Recipe: Raspberry & Lemon Meringue Roulade
We've always been fans of a super summer pavlova for dessert, but this year have been rolling up all that yumminess into a meringue roulade that guarantees a taste of all the flavors in every spoonful!
Ingredients for meringue:
6 Eggs (whites only)




Ingredients for filling:
14oz Heavy Cream, whipped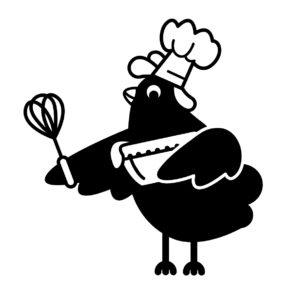 Method:
1) Preheat the oven to 350f, line a baking sheet with non-stick baking parchment.
2) Whisk the egg whites until they form firm peaks.
3) Sprinkle the corn starch and white wine vinegar over the whisked egg whites then add the superfine sugar steadily whilst still whisking.
4) Spread the meringue mixture onto the lined baking tray.
5) Bake for 10 mins at 350f then turn the oven down to 320f and bake for another 10 mins until the meringue is starting to colour and is firm to touch.
6) Lay a clean tea towel on the work surface, place a sheet of parchment over the top and sprinkle with 1oz caster sugar.
7) Take the baked meringue out of the oven and turn upside down on the prepared sugar dusted parchment, remove the baking sheet, allow to cool completely.
8) Once the meringue is cool, peel off the sheet of baking parchment that it was baked on and spread the whipped cream over the whole area of of the meringue.
9) Dollop/spread spoonfuls of lemon curd at regular intervals over the cream and scatter the raspberries on top.
10) Using the parchment paper for support, carefully roll the meringue to resemble a swiss roll, ensuring the parchment and tea towel don't get caught up in the dessert!.
11) Transfer to a serving platter, dust with powdered sugar and enjoy!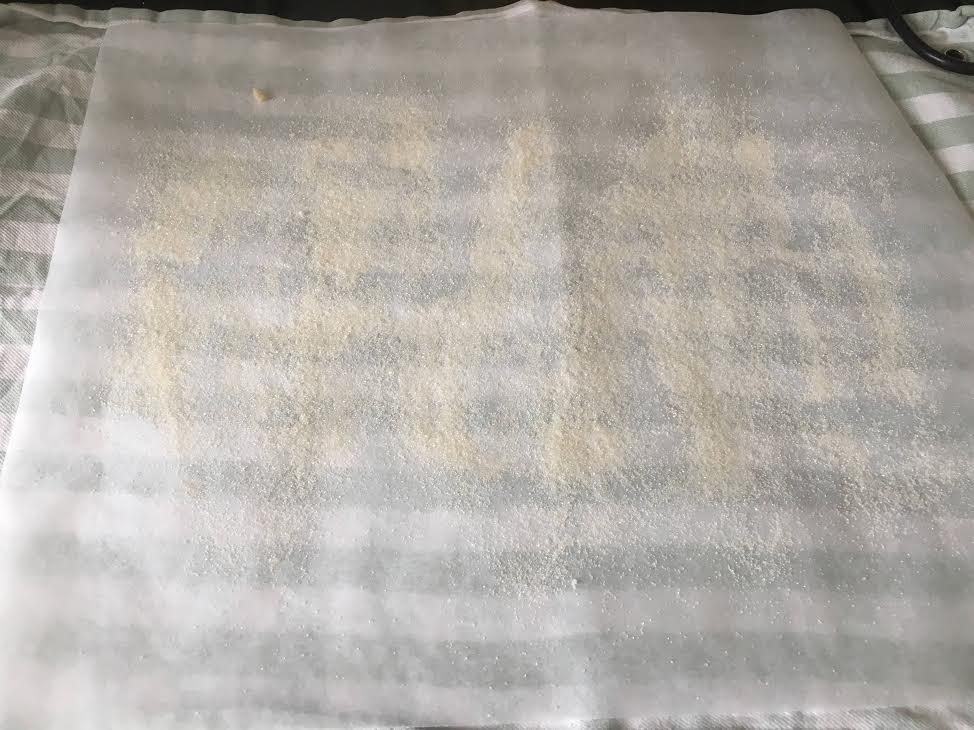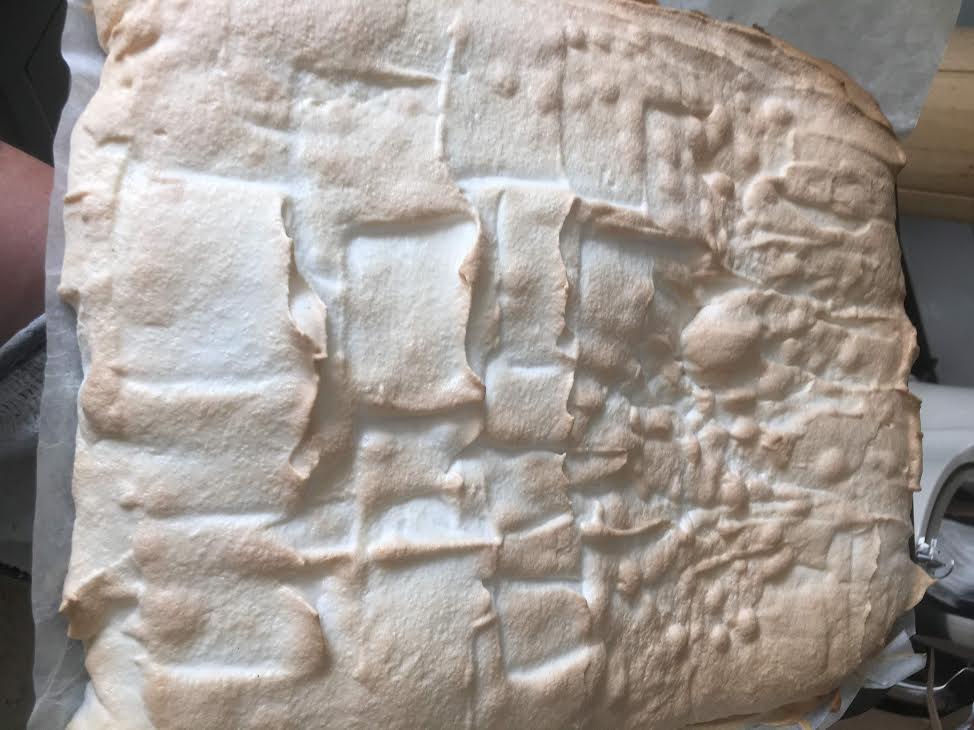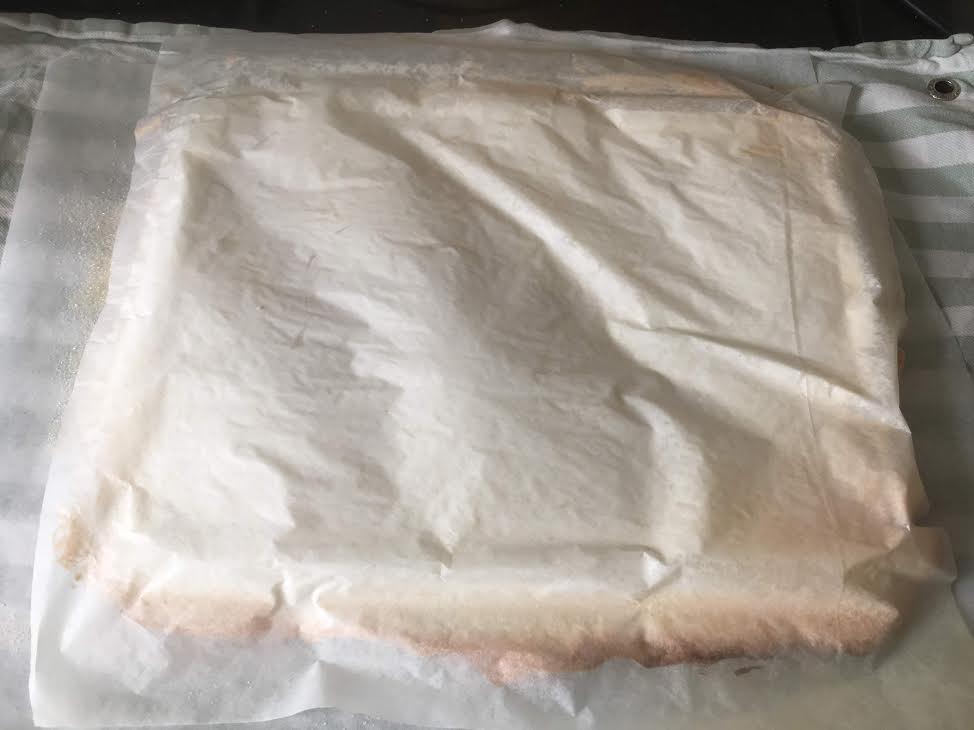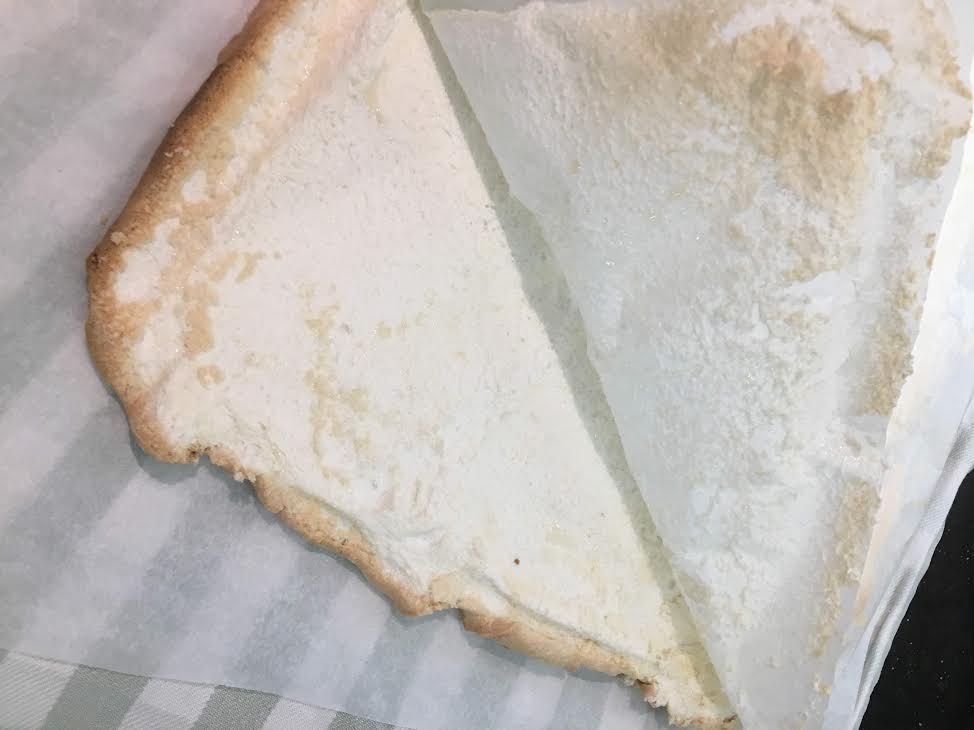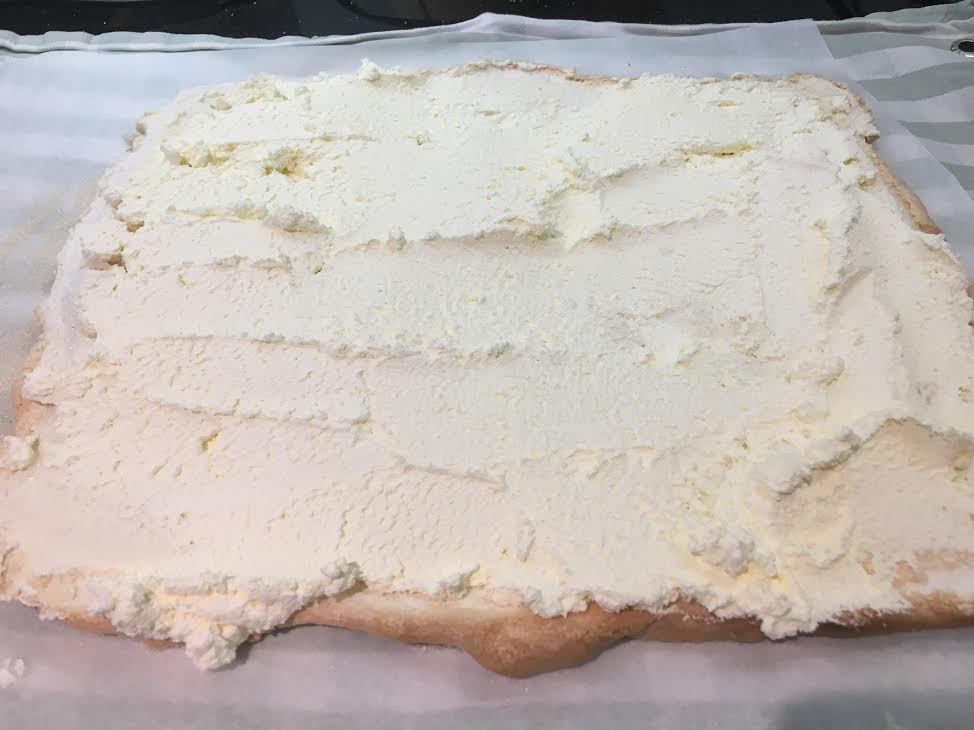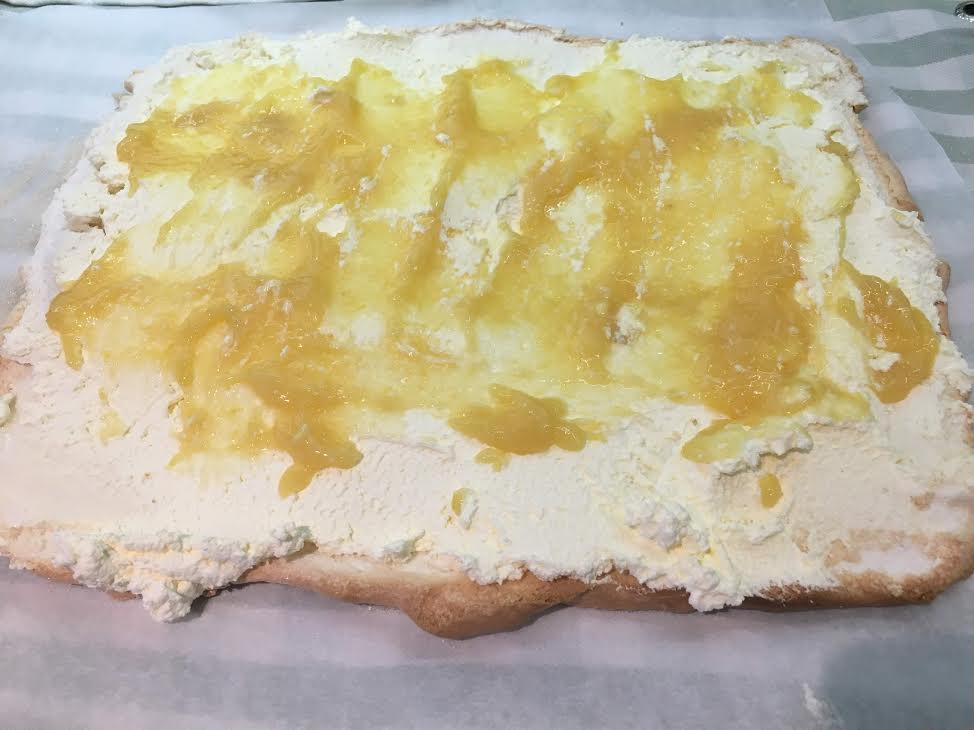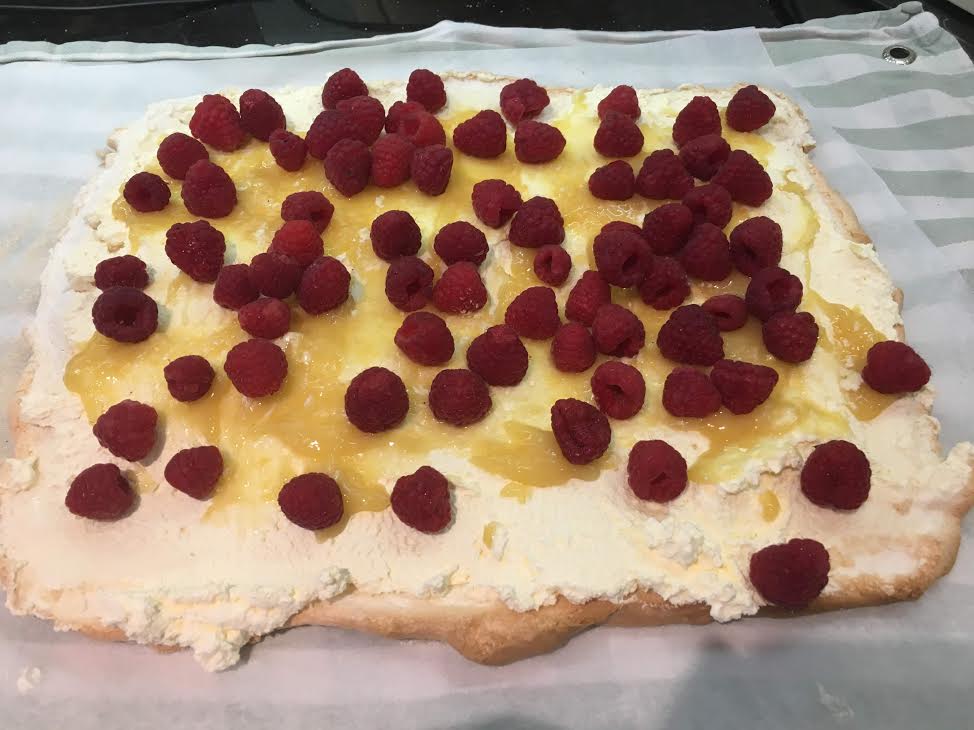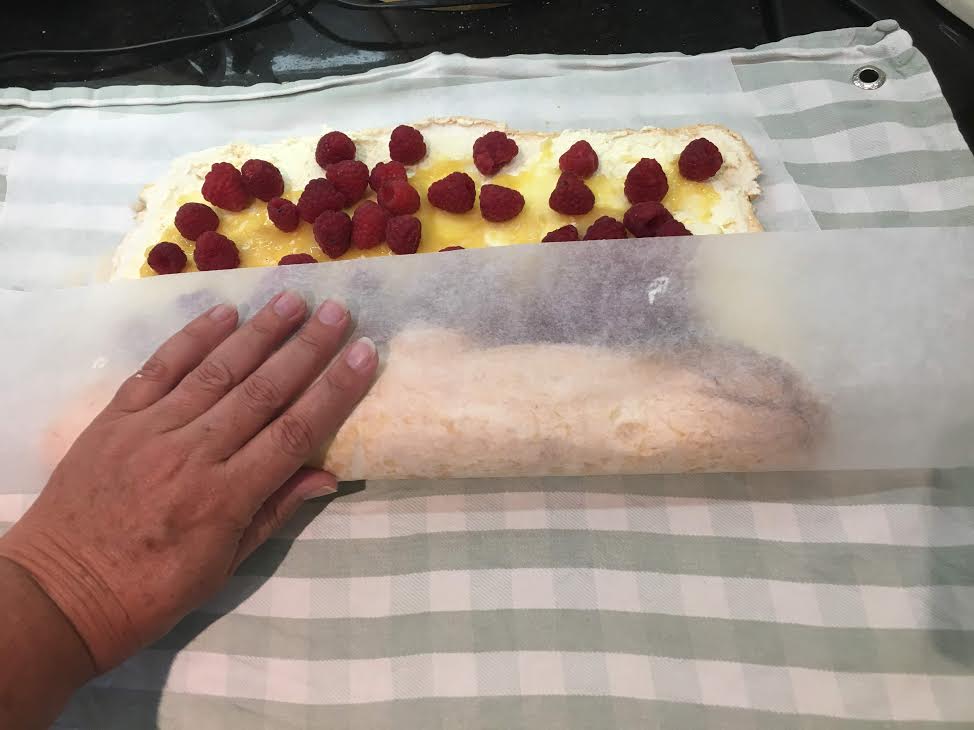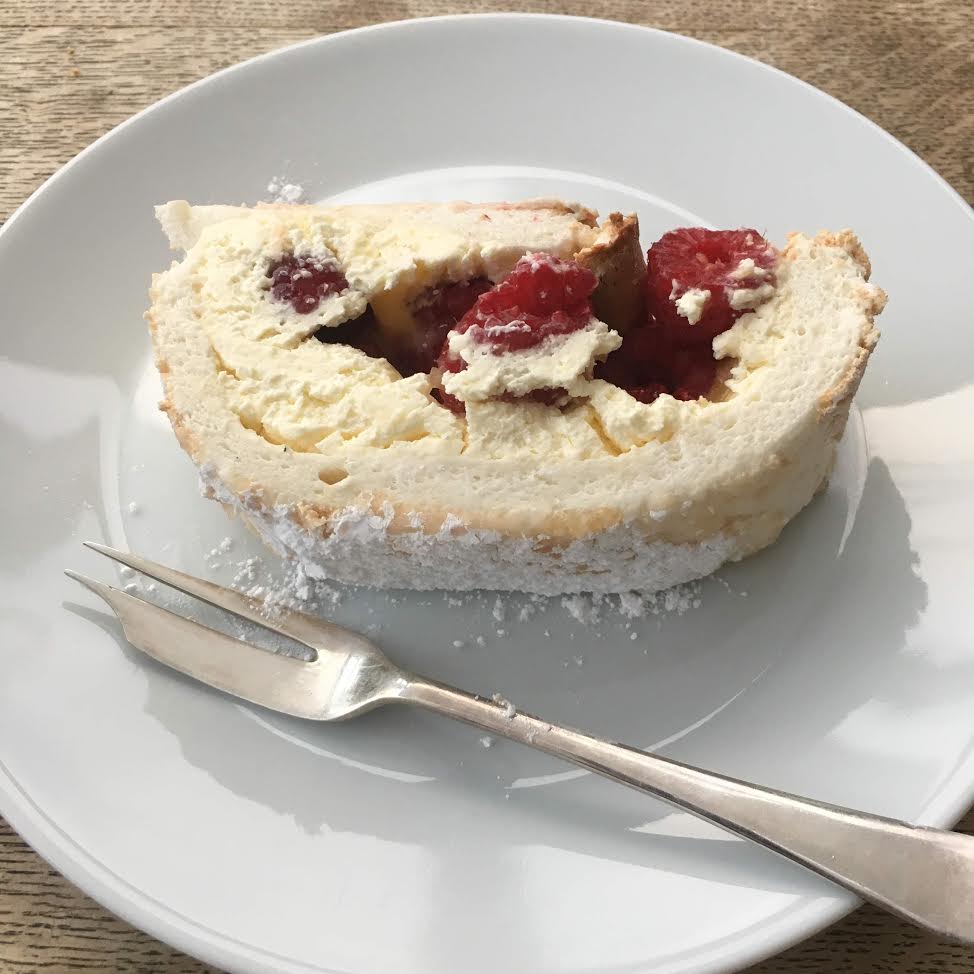 Recipe courtesy of Hen Corner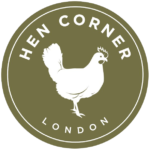 www.hencorner.com
This entry was posted in Recipes
---