Keep Your Chickens Hentertained!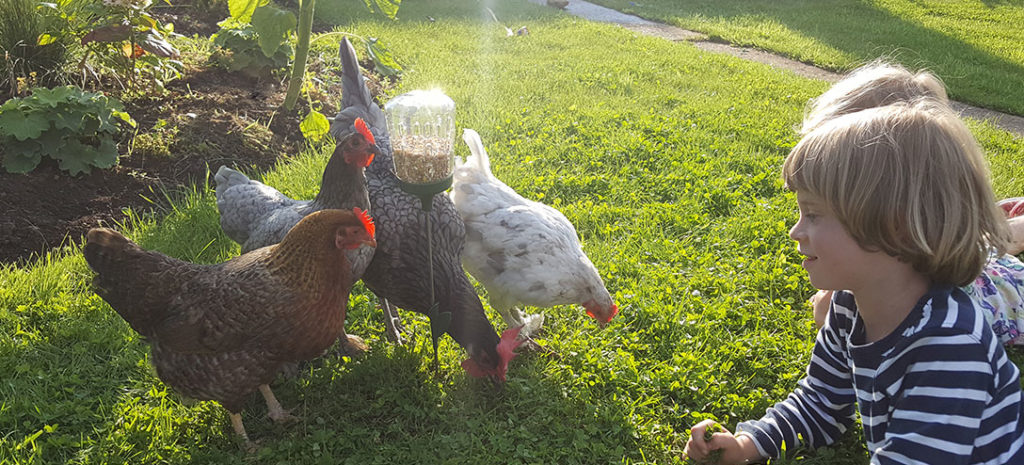 No one likes being bored, and that goes for chickens as well! Bored chickens are more prone to start bullying each other, trying to escape the garden or eating eggs. Some also suggest that a bored chicken is more likely to go broody. If you have nothing else to do, why not just stay in bed all day?

You are probably already, without thinking about it, providing your chickens with toys and entertainment. Anything that encourages natural chicken behaviour creates fun for your chickens, even if it's just perching or pecking for corn. But if you want to give them even more hentertainment – here are some top tips:
Put up a mirror. Chickens take great pride in their looks, and love checking themselves out, so putting a mirror in the run will most certainly be a hit. However, make sure that the mirror is securely fastened so that it doesn't fall and hurt your girls, and be careful if you have a cockerel – they really don't enjoy having another cock in the flock!
Peck toys. Rather than feeding your chickens from a dispenser or a container, you can mix it up and make them work for their treats! Pecking and foraging are natural behaviours for chickens, and they will love Elvis and Rocky, Omlet's super fun peck toys. They will randomly scatter treats when pecked, and provide mental stimulation for your chickens while also improving flock behaviour!
Chicken specific toys. There are several products on the market that are specifically designed to entertain hens and keep them busy. The Chicken Swing is a must in every chicken run or enclosure, and your pets will love pecking at this Manna Pro Mealworm Medley to get to the treats.
Don't be scared of change! It's easy to think you're finished once you've got your coop and your run in place, but chickens really benefit from variation. Maybe you could move your Eglu to a different part of the garden, introduce some hanging toys or get a new dust bath for the chickens to roll around in?
Spend time with them. All chicken keepers know that spending time together with the chickens is both fun and very therapeutic, and the chickens feel the same. Even if they just see you as a rather large food dispenser, they will certainly enjoy having you around.
This entry was posted in Chickens
---