Why Your Chickens Need A Perch – Now 1/3 Off!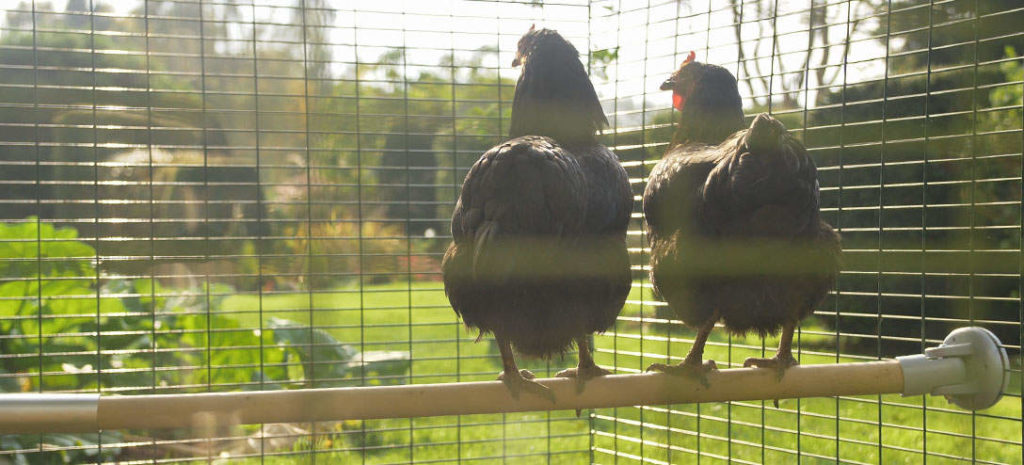 Chickens' fondness for perches is instinctive. Our pet chickens descend from the Asian Jungle Fowl, that roosts high up on tree branches, and holding on to a perch is as natural to hens as scratching and egg-laying. 
Most of the breeds we keep today are however not able to get up a tree even if they were offered one to roost in – they are too big and heavy. But by holding onto something, chickens get a sense of security, as perching initially was a strategy to get away from predators. 
The Eglu Chicken Coops have perfectly rounded roosting bars that the chickens will love sleeping on at night, but it's advisable to also provide them with a perch in the run. A wooden stick might not seem like much fun to us, but a perch is an excellent way of enriching their enclosure. 
The Omlet Chicken Perch is purposefully designed to be comfortable and easy for hens to use, and it is also durable and super simple to install on your run. Choose between the 3ft or 6ft, and add enough to make sure all your chickens have a spot to take a break and watch the world go by. 
Chickens without perches are more likely to attract mites and lice, or pick up bacteria from sitting on the ground. The stress of not having a place to roost can also lower their immune system and reduce egg-laying. 
Take this unique opportunity to save ⅓ on the Omlet Chicken Perch and give your chickens a new toy they will love! Use promo code PERCH4LESS at check out to claim the discount! 
Terms and conditions
Promotion of third/33% off The Omlet Chicken Perch runs from 09/10/20 – midnight 09/14/20. Use promo code PERCH4LESS at checkout. Includes Omlet Chicken Perch 3ft and 6ft. Offer is limited to 2 Chicken Perches per household. Subject to availability. Omlet Inc. reserves the right to withdraw the offer at any point. Offer cannot be used on delivery, existing discounts or in conjunction with any other offer.

This entry was posted in Chickens
---