Involve Your Dog in the Christmas Celebrations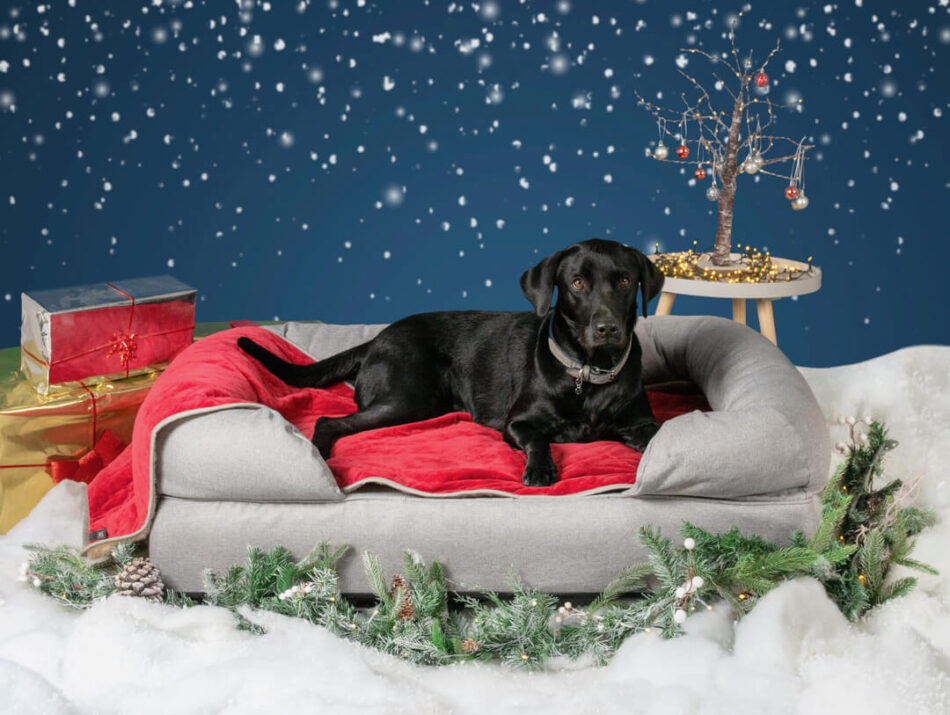 Take Photos Together
Set the timer on your phone, get a friend to help, or hire a photographer to take a family portrait with your doggy. The sky is your limit when it comes to ideas for this shoot. Maybe you want to get a photo of you all out on a walk or posing in front of the tree. Matching Christmas jumpers are not mandatory, but definitely encouraged!
Send Out Christmas Cards
Print some copies of your family portrait to send out to family and friends. If you have children, get them to decorate the cards with glitter and stickers, and the dog to sign them with a cute paw print. This will no doubt get the best spot on the mantelpiece at anyone who receives one!
Dress Them Up in Holiday Outfits
If your dog is happy to get dressed up, there are few things cuter than a pup in a bow tie or some antlers, or a festive jumper that can add some extra warmth on the darkest nights of the year. Make sure the dog is comfortable and that nothing is too tight or might hurt them.
Go For a Walk to Look at the Lights
There is always someone in the neighborhood who goes crazy with the Christmas lights. Take your dog for a long walk and check out the decorations. Most dogs will be fascinated by all the bright blinking lights but keep an eye on them and take them home if it gets too much.
Visit a Christmas Market
Most Christmas Markets will be outdoors, perfect for when you want to bring the dog along to drink some mulled wine and listen to carol singers. Dogs will love the smells from the food stalls, but you're probably best of bringing some dog friendly treats from home to distract them if they get too excited. 
Watch a Christmas Movie
There are few things better than curling up in front of the fire and watch those Christmas movies you've already seen about a million times. Make yourself and the dog comfy on the sofa and nap your way through a festive favorite. We suggest choosing something featuring a dog, like The Grinch, or The Holiday.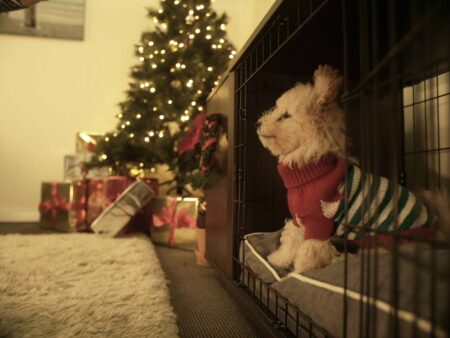 Bake Dog Treats
We all allow ourselves some extra treats over the holidays, and even though you should not change the way you're feeding your dog just because it's Christmas, it might be nice to give them a special homemade treat. Why not make these healthy Apple and Cinnamon Dog Cookies, perfect for the stocking!
Buy Gifts
If your dog has been a good boy or girl all year, they deserve a present or two under the tree. We have plenty of fun toys and delicious treats for dogs in our Christmas shop!
Make sure they stay safe
Christmas is a wonderful time of year, but it does involve some things that can pose a danger to dogs. Read our blog post about how to keep your pets safe during the holidays, to make sure you can celebrate without any accidents. 
This entry was posted in Christmas
---