The World's Ugliest Dog Contest 2017
Martha, The Heavyweight Champion Takes First Place at This Year's World's Ugliest Dog Contest.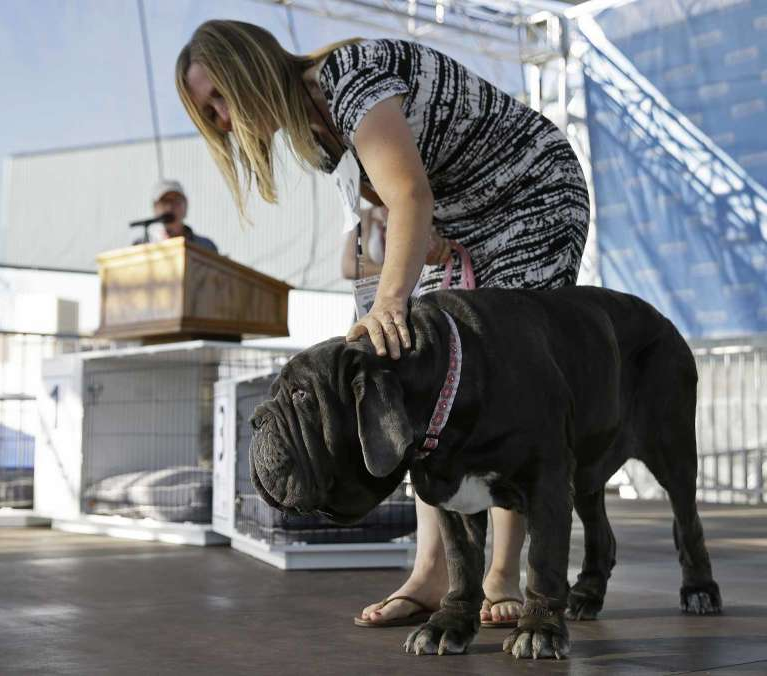 The 125 pound Neapolitan Mastiff, won over the hearts of the crowd and will soon be winning over the hearts of the country tomorrow when she appears on NBC's Today Show. This drooling, gassy, lovable dog defeated all of her fellow smaller competitors to be crowned the winner and in honour of Martha we want to offer everyone a discount on our NEW Fido Dog Crate range.
For the next 2 weeks we will be offering a fabulous discount of 12.5% off of our new Fido Dog Crate range to celebrate the 125 pound beauty that is Martha.
Just use the code: MARTHA125 when you get to the checkout to receive the 12.5% discount off of your purchase. For full Ts and Cs please see below.
We were absolutely thrilled to be the Hospitality Sponsor for this years World's Ugliest Dog Contest in Petaluma, California. It was our first time attending this show and so we weren't too sure what to expect but WOW did this contest exceed our expectations.
The day started early with us building the winner's podium out of our new Fido Studio Dog Crate's. We used the large 36" crate for the middle first place position and then we used two of the smaller 24" crates either side for the 2nd and 3rd place contestants to stand on proudly as runners up.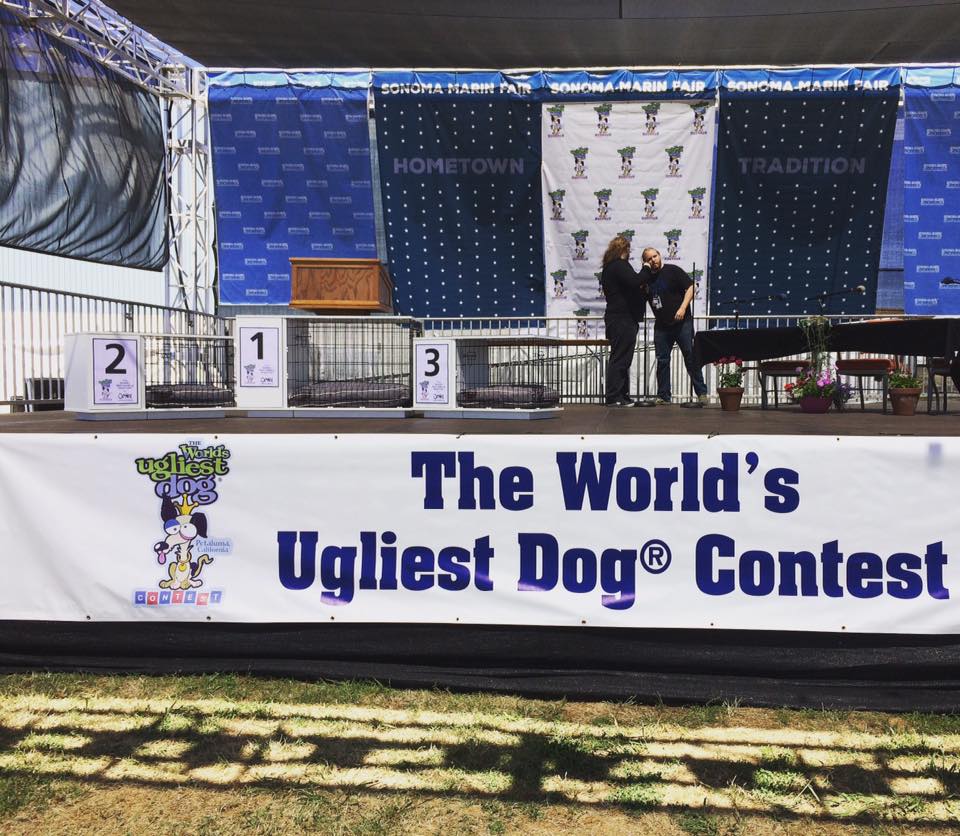 This was the 29th year the contest has been held in Petaluma and you can tell it was a very popular event as crowds began to gather early on in the day. Contestants were arriving throughout the morning and early afternoon ready for their media appearances and interviews, excitement and anticipation was in the air.
One dog stood out from the get go as she was the only dog on the slightly larger side. Many of the dogs entered are the Chinese Crested breed who notoriously win this competition year after year and so it was quite surprising to see a 125 pound Mastiff in the lineup to enter!
The proceedings started with a 'Fashion Faux Paw' event hosted by a local Animal Rescue Charity featuring owners and dogs dressed up in some very dashing outfits including a dog dressed as a banana….strangely enough this wasn't the craziest thing we saw all day.
Once the fabulous fashion show had completed it was time for the all important event, the one that everyone had been waiting for; The World's Ugliest Dog Contest. Bob and Sherri kicked things off by introducing the 14 contestants in this year's competition, who were all being judged by NBC's Kerry Sanders, Peanuts Illustrator Paige Braddock and returning judge Brian Sobel.
The dogs were being judged on first impressions, unusual attributes and personality. Each dog was paraded along the red carpet and brought up to the stage where the judges could get a close look at each pooches 'unique' qualities. What's great about this competition is it promotes the reasons to adopt pets instead of buying them from a store. One of the Miss Sonoma County Pageant winners said:
"Adopting from shelters is great because you actually save 2 animals lives, the pet you are adopting and then you are making space at the shelter for another animal to be housed" and we couldn't agree more!
After much deliberation the judges managed to narrow down the finalists of The World's Ugliest Dog Contest to 3. Chase, a 14-year-old Chinese Crested-Harke mix who had come all the way from Neath, United Kingdom. Moe, a 16-year-old Brussels Griffon-pug mix and Martha, a three and half year old 125lb Neapolitan Mastiff. It was then up to the crowd to decide who would be crowned the winner. Based on the amount of applause and noise made for each finalist the judges finally made their decision and crown Martha, the gassy, drooling, heavyweight Neapolitan Mastiff the Champion of the 2017 World's Ugliest Dog Contest.
As sponsors each of the winners were entitled to a new Fido Studio Dog Crate but as Martha is a larger breed she kindly donated her prize to the Dogwood Animal Rescue who were the shelter that initially helped Martha to be rehomed.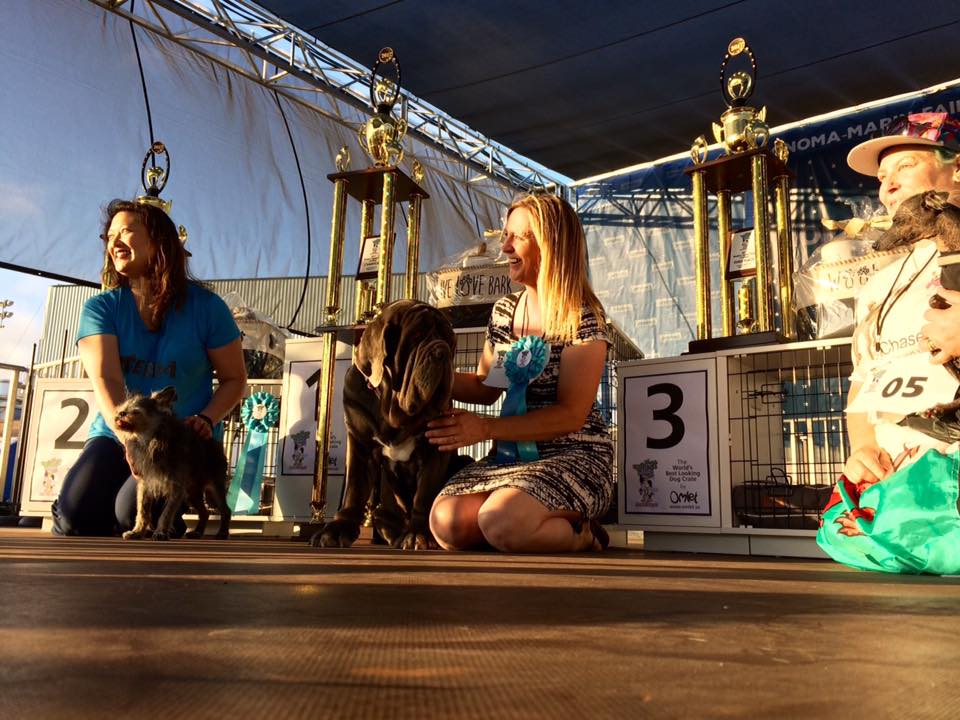 Martha's handler Shirley Zindler says the rescue dog underwent several surgeries to be able to see again. Like winner Martha, many dogs were adopted. Monkey, a 6-year-old Brussels Griffon, and Icky, an 8-year-old unknown breed, were both saved from the homes of hoarders. Even though they were in a competition for their imperfections, their owners saw nothing but beauty.  "He's my sexy boy," Vicky Adler, of Davis, California, said of her 8-year-old Chinese Crested named Zoomer.
Don't forget you can get 12.5% off of our awesome new dog range online at www.omlet.us if you use the code MARTHA125.
"Designed like a piece of contemporary furniture, the fantastic new Fido Studio is more than just an indoor dog crate. It's the perfect compliment to your home and fulfills your dog's natural instinct to have a den that they can call their own. The Fido Studio also brilliantly solves the issue of where to store all of your dog's accessories. The optional wardrobe is a versatile and incredibly practical solution for storing your dog's coat, treats, favorite toy and lead all in one handy place."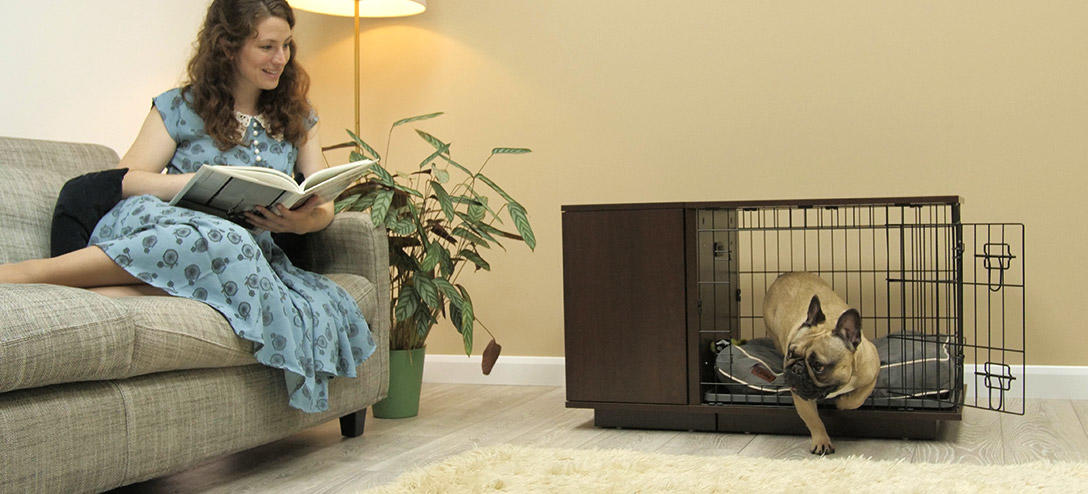 MARTHA125 discount terms and conditions:
12.5% off offer is only valid from 06/24/2017 – midnight of 07/08/17. MARTHA code must be applied at time of purchase to be applicable. Subject to availability. Omlet Inc. reserves the right to withdraw the offer at any point.
This entry was posted in Shows
---