Win with Omlet's Great Easter Egg Hunt!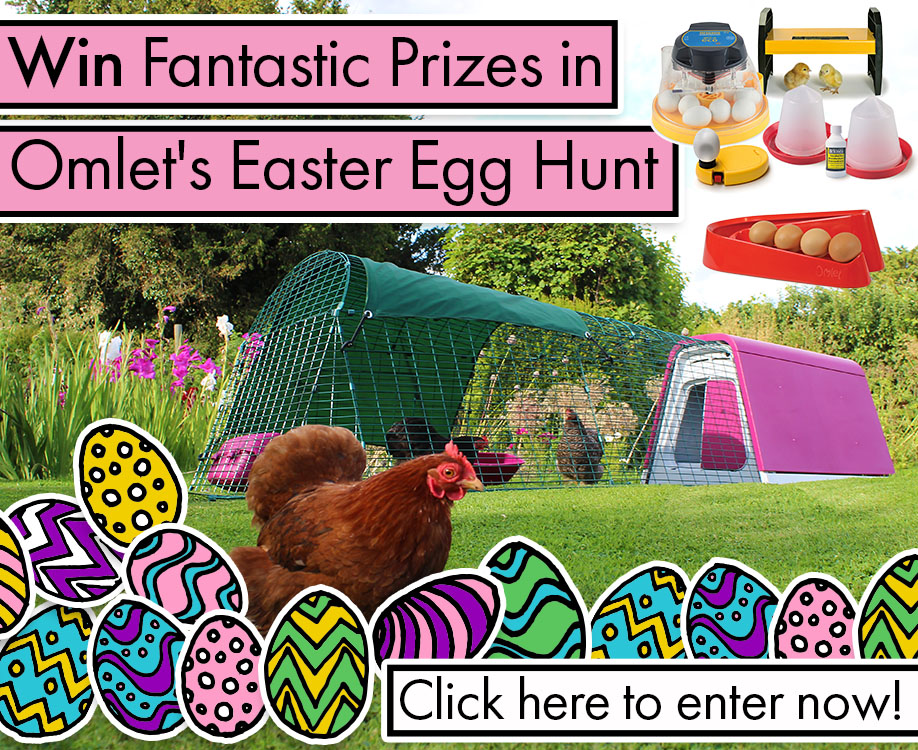 Hooray – it's Easter Weekend, and we all love an Easter Egg Hunt don't we?
So, we've hidden 6 eggs on our website for you to find… 
Enter today for your chance to win an eggcellent Eglu Go Chicken Coop worth $495.00. 
There will also be 5 runners up prizes of our lovely egg ramps – the must have kitchen accessory.
All you have to do is visit our
website
and look for the 6 eggs that we have hidden. Each egg that you find will have a number on it – once you've found all 6, add up the numbers and this will give you the
winning number.
For example if the eggs were numbered 1, 2, 3, 4, 5, 6 then adding these together gives 21. This is the number you would enter.
The competition closes at midnight on Easter Monday (17th April) and the lucky winners will be informed on Tuesday 18th April.
Good Luck!
Wishing you all a fun filled Easter Weekend!
Omlet USA
Terms and conditions apply:
The competition closes at 23.59 17th April 2017.
To enter please complete the competition entry page on Omlet's website
. The main prize is an Eglu Go Chicken Coop, plus 5 runners up prizes of egg ramps. Delivery is included to US only addresses. The winners will be randomly selected and notified on Tuesday 18th April. Omlet reserve the right to withdraw the competition at any point. Prizes cannot be transferred to cash. This competition is only open to US residents.
This entry was posted in Competitions
---