Discover our products in Seattle, WA and Boston, MA!
Come and visit us in Seattle & Boston!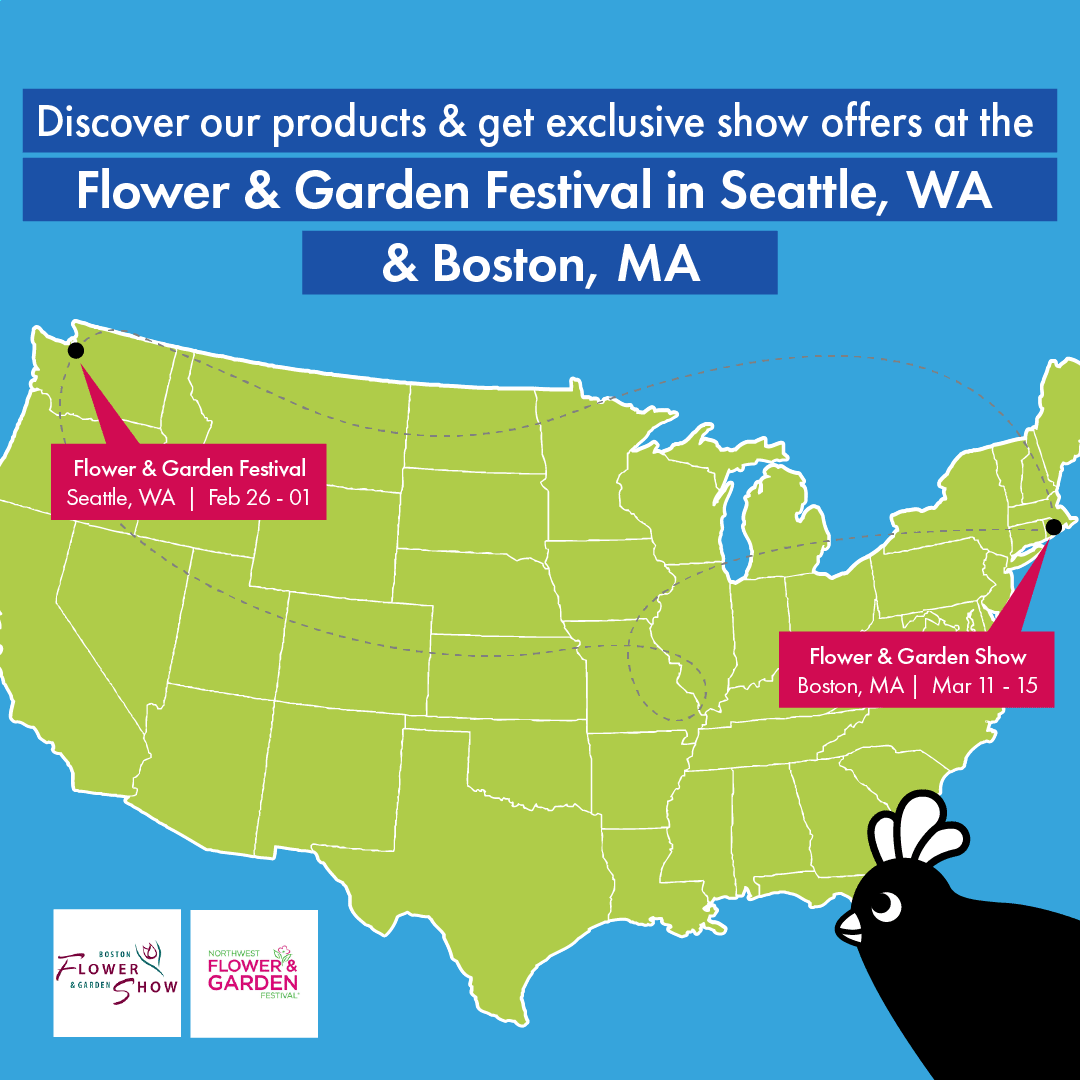 Omlet are delighted to announce that we will be at the Northwest, Flower and Garden Festival in Seattle, WA February 26 – March 1st 2020 and the Boston, Flower and Garden Show March 11-15 2020.
Come and visit our booths to meet our team of chicken eggsperts, ask questions and discover the following products:
Make sure you asked about our special show offers!
Reasons why you should come and visit us
Discover our product range in person.
Compare our chicken coops and see which one is right for you.
Meet our pet experts and ask them questions.
Get a full demonstration of the features and benefits of an Omlet product.
We will be offering show discounts
Useful information:
Northwest, Flower and Garden Festival in Seattle, WA
Dates & Hours:
Wednesday, February 26 – Sunday, March 1, 2020
Wednesday – Saturday: 9:00am – 8:00pm
Sunday: 9:00am – 6:00pm
Show Location:
Washington State Convention Center
705 Pike Street – on the corner of 7th and Pike Street Seattle, Washington 98101
Website:
https://gardenshow.com/
Booth Location:
Booth number 2212 (see map below)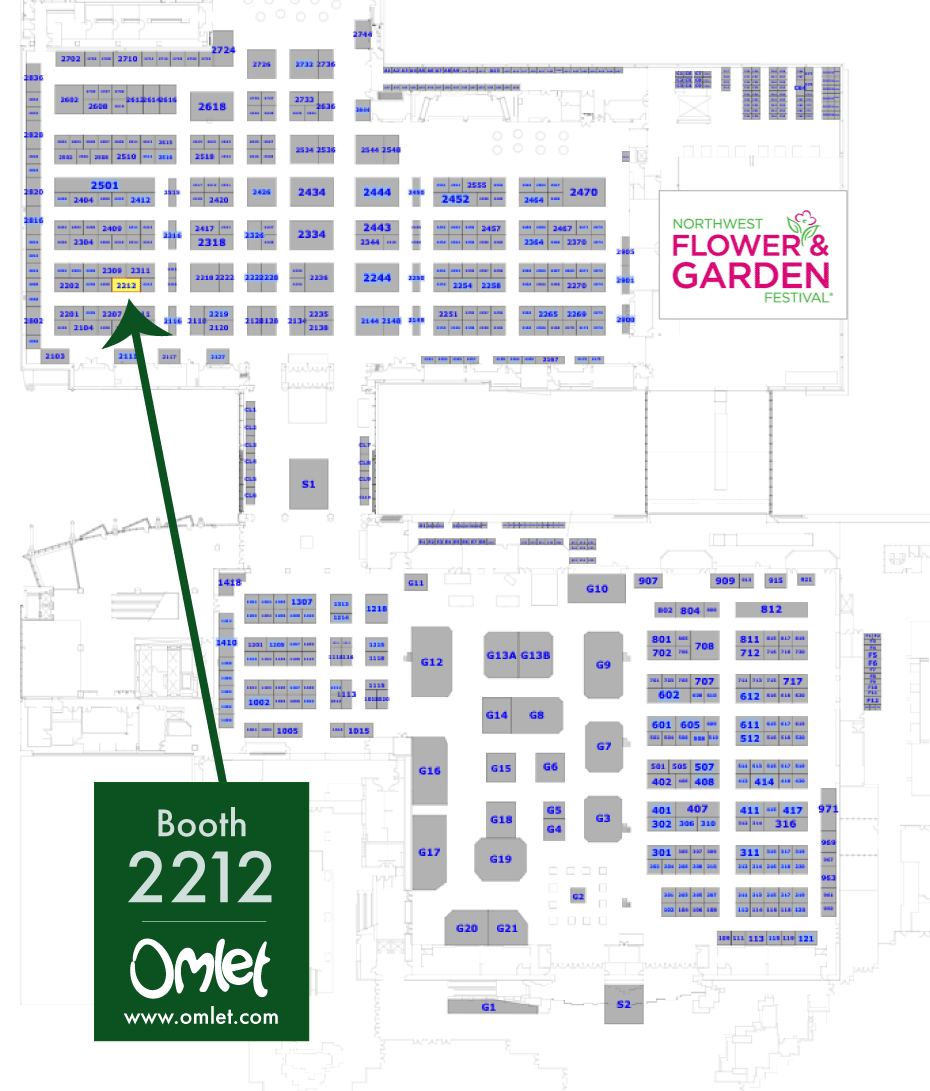 Boston, Flower and Garden Show
Dates & Hours:
Wednesday, March 11: 10:00AM-7:00PM
Thursday, March 12: 10:00AM-7:00PM
Friday, March 13: 10:00AM-9:00PM
Saturday, March 14: 10:00AM-9:00PM
Sunday, March 15: 10:00AM-6:00PM
Show Location:
The Seaport World Trade Center
200 Seaport Boulevard, Boston, MA 02210
Website: 
Booth Location:
Booth number 336 (see map below)

This entry was posted in Uncategorised
---